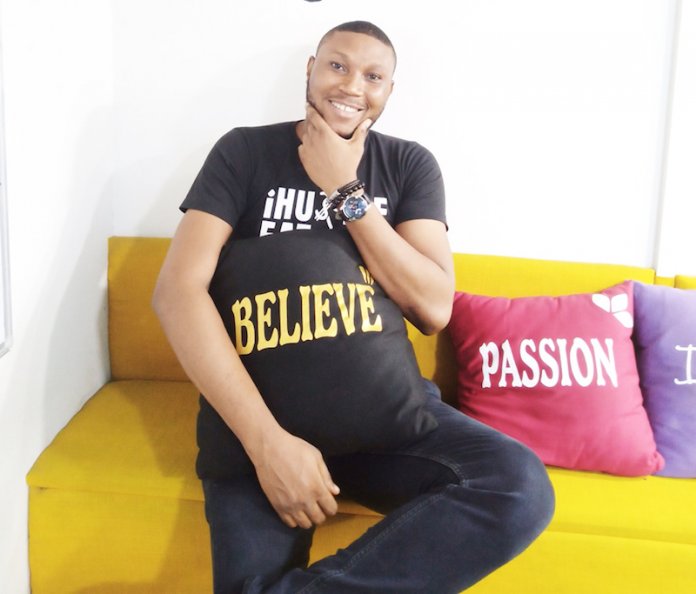 By Tosin Clegg
Michael Friday Ekanem, the founder of Allure Effect is a creative problem solver.
He enjoys bringing imaginations into reality and he is passionate about expressing ideas in creative ways. He helps businesses grow by exposing them through graphic design, websites, apps, videos, flyers, among others.
Ekanem said, "Visual communication is one of the most important ways that people communicate and share information. It is the conveyance of ideas and information in forms that can be seen."
According to him, "Visual communication in part or whole relies on eyesight. It is a broad spectrum that includes graphic design, web design, app development (UI), television, signs, typography, drawing, illustration, industrial design, advertising, animation, color, and electronic resources. You see, every industry in the world benefits from good design, so there is the need for designers in virtually any field you can imagine."
He said, "Apart from aesthetic brilliance, Allure puts in empathy into business and always tries to understand customers, knowing what they need per time. Some customers sometimes don't know what they want and it's our duty to understand them, put ourselves in their shoes and give them what they need."
Allure Effects "seeks to phase out bad designs and our belief, embedded in our vision, which is basically a life of fight against ugliness, just like doctors fight against diseases. For us, the visual disease is what we have around, and what we try to do is to cure it somehow with alluring designs," he said.
He stated that "it is our utmost desire that one day, we will wake up and see amazing designs all over Nigeria and the world at large, all the flyers, banners, websites, mobile apps, logos etc., will be unbelievably alluring. Until then, we will continue to make the world beautiful, one design at a time."