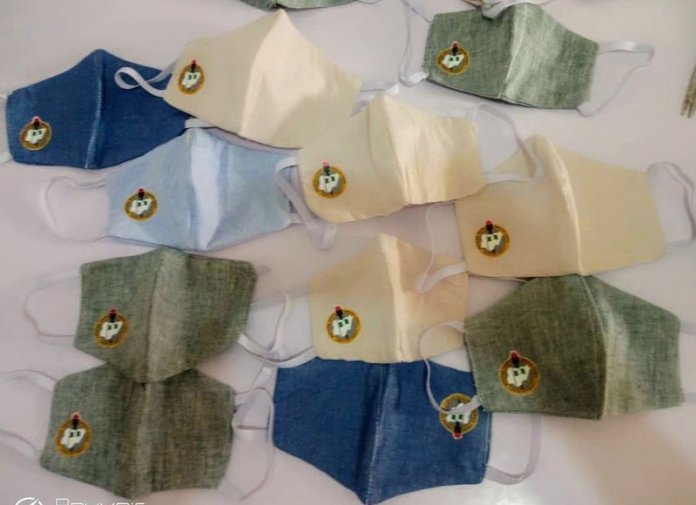 Tailors in the country have enjoined government to support them to produce masks for use by Nigerians to counter the effects of COVID-19.
The tailors believe that, like their foreign counterparts, they could design better masks that would be at par with approved international standards if given necessary support.
They added that instead of relying on foreign supplies that come at exorbitant costs, government should equip them to produce at a cheaper price for local and foreign countries, thereby improving themselves and national economy in this trying period.
Although, the effectiveness of homemade masks has not been proven, the Centre for Disease Control and Prevention has said that such is better than none in last-resort situations, which is why tailors around the world are stitching substitutes in the face of global shortage.
Market Place observed that some tailors in the country have also followed suit. Mrs Bamidele, a dressmaker in Osun State, disclosed that the current economic situation had led her to sewing of masks for residents in her vicinity.
According to her, footfall was generally low as people are not partying, while there were no events that would demand people to buy fabrics let alone sew.
"This is loss on our side, especially for those of us that don't have any other business. My family and I need to survive during this lockdown, this is why I thought of producing masks to make up for the lack of customers. I have been selling a mask for N100 and people have been buying."
She, however, added that if government could empower her, nothing stops her from mass producing.
Meanwhile, the Director General of Lagos Chamber of Commerce and Industry, LCCI, Muda Yusuf has commended the creativity and confidence of local tailors, while also seeking government's maximum support.
According to him, it had come to the stage where Nigeria needed to learn how to produce and patronise local items to save the economy.
He said, "Encouraging the local tailors will not only fill the shortage gap for masks, it will save us foreign exchange, promote local creativity, create opportunities and job for people.
"All government needs to do is to set standards for them, give them right specification in terms of design and materials. We will be marvelled at what they will turn out.
"This is a period that we will be requiring a lot of import substitution because even after COVID-19, it will take time before the global economy returns to shape."