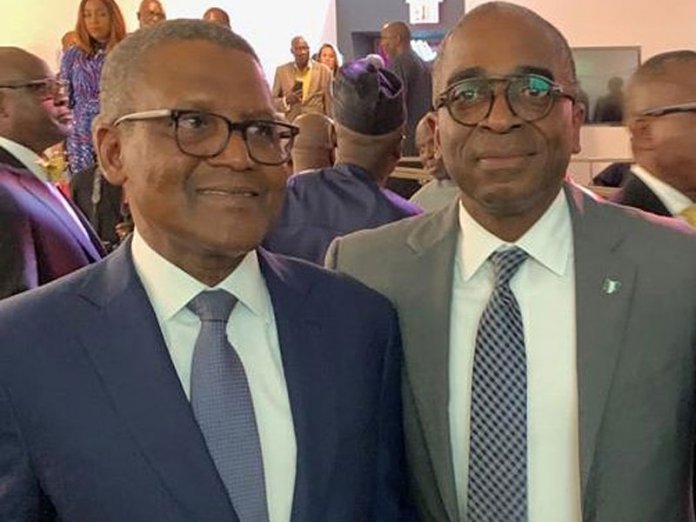 Today, I heartily congratulate my dear brother and friend, Alhaji Aliko Dangote as he celebrates another birthday.
Alhaji Dangote, Nigeria and indeed Africa's foremost industrialist continues to demonstrate the viability of the non-oil sector through the vast diverse investments and operations of the Dangote Group of companies.
It's no wonder that he was among the first to endorse the NEPC Zero Oil Plan, an
economic blueprint for the diversification of Nigeria's economy.
We look forward to the completion of the Dangote refinery, whose petrochemical
products will contribute to the nation's non-oil sector.
"If there be any truer measure of a man than by what he does it must be by what he
gives".
My dear brother, no truer statement can come this close to describing you. Your generosity is legendary, your tenacity in business is second to none which is why you have come to be known as Africa's Richest Man.
Your purpose in life has been to demonstrate empathy and compassion, your very existence has made a difference worldwide.
I am proud to call you my brother. Speaking with you earlier today, you again mentored me on how we will build our economy after COVID 19 and falling oil prices.
Your belief in Nigeria is uplifting.. I wish you a very happy birthday.