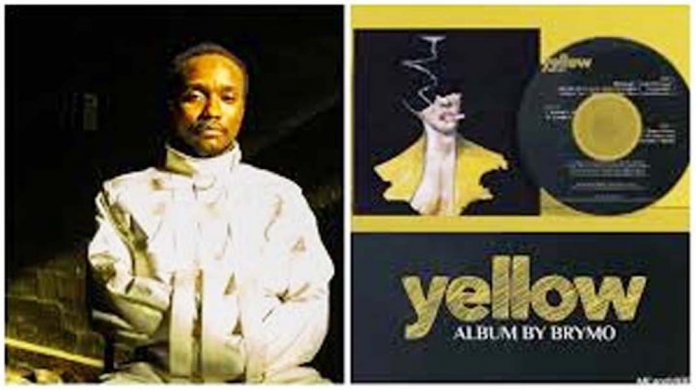 Described by Brymo as an album about "love and survival", Yellow, his new record, he said, would be an alternative pop and electronic record. Brymo it seems will win the heart of many with this new project, writes Ferdinand Ekechukwu
Singer and songwriter, Olawale Ashimi, better known as Brymo has released a new body of work titled, "Yellow." This is his seventh studio album, released independently on April 1, 2020. It serves as a follow up to his earlier released EP dubbed "AAA". The 15-tracks album is made up of three (3) sides A – 6 songs, B – 5 songs and C – 4 songs respectively. Yellow features a single collaboration with gifted Nigerian neo-soul singer, Lindsey Abudei.
Brymo it seems will win the heart of many with this new project. Described by Brymo as an album about "love and survival", he said it would be an alternative pop and electronic record. Yellow was initially meant to comprise 17 songs but due to technical issues, two songs were omitted from the project. On March 24, Brymo cited technical reasons for omitting the tracks "Iya Awele" and "Ife" from the album.
The album was supported by the single "Strippers + White Line". The album's cover art features a rendition of Insight and Frustrations 2020, a painting by Nigerian artist Samuel Ancestor. Brymo revealed on Instagram that he was drawn to the painting after having several conversations with his friends. With the exception of "Abu Ya", which was co-produced by Nsikak David and Lindsey Abudei, all of the remaining tracks on Yellow were produced and engineered entirely by Brymo's frequent collaborator Mikky Me Joses.
Thematically, the album explores topics such as love, heartbreak, socio-politics and mental health. The project features several tracks including 'Esprit De Corps', 'Blackmail', 'Ozymandias', 'Heartbreak Songs Are Better in English'. Others include 'Without You', 'Woman', 'Black Man, Black Woman', 'Gambu', 'Rara Rira', 'Brain Gain', 'Adédotun', 'Orun n Móoru' and 'A F'èédú Fan'ná''.
While the album has garnered rave reviews based on the singer's exceptional talent, a music critic in particular noted that this is an album that deserves an accompanying movie. While Brymo has always made cinema-worthy music, Yellow is his album with the highest number of cinematic songs. In its essence, Brymo – as always – finds appropriate production to tell stories or share poetry on love, vanity, vices and society.
While the album is essentially built on resonant topics cut from the larger society, Brymo uses symbolism and metaphor to breakdown his topics. Born on 9 May 1986, Brymo has continued to pull the strings in the Nigerian music industry with series of projects.
He started recording music in 1999 while in secondary school. He signed a record deal with Chocolate City in 2010 but was accused of breaching his contract with the label in 2013. Brymo released his debut studio album Brymstone, in 2007. His second studio album The Son of a Kapenta was released in 2012.
His third studio album Merchants, Dealers & Slaves was released on 20 October 2013; it received positive reviews from music critics and was preceded by two singles; "Down" and "Eko". In October 2014, Brymo released his fourth studio album Tabula Rasa; its lead single "Fe Mi" was described as a "soft traditional ballad". On 8 December 2015, Brymo released an eight-track compilation album titled Trance. He signed an international distribution deal with Tate Music Group in 2015.
Brymo released his fifth studio album Klitôris on 9 May 2016. It comprises 11 tracks and was preceded by the lead single "Happy Memories". In March 2018, he released his critically acclaimed sixth studio album Osó. Six months later, he released the self-referential fictional novel Oriri's Plight. Brymo teamed up with three members of Skata Vibration to form A.A.A, an alternative rock band whose eponymous debut EP was released in August 2019. He, however, made headlines in December last year for adjudging himself as "Nigeria's artiste of the decade" citing the impact of 'Oleku,' his hit song, on the country's music landscape.