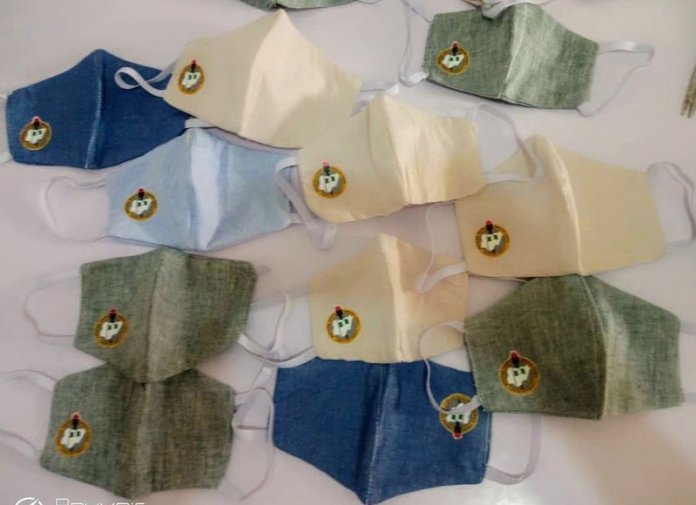 Igbawase Ukumba in Lafia
Some members of the National Youth Service Corps (NYSC) serving in Nasarawa State have donated 1,000 locally made face masks to the state government as part of their contribution to prevent the spread of COVID-19 pandemic in the state.
A 2019 batch B corps member serving in the state Ministry of Finance, Budget and Planning, Miss Deborah Oladeji, led other corps members to make the donation to the state government in Lafia, the state capital, yesterday.
The Deputy Governor of the state, Emmanuel Akabe, received the face masks for the state on behalf of the state Governor, Abdullahi Sule.
Oladeji said the effort is by corps members of different batches in the state who are in the fashion line and who put into practice what they learnt from the NYSC Skills Acquisition and Entrepreneurship Department (SAED) training during their orientation exercise.
She explained that after the outbreak of the COVID-19 in the country, the corps members who are skilled in tailoring came together, agreed and sacrificed to make free local face masks to complement the effort of the state government in preventing the spread of the virus into the state.
According to her, "We came together and thought of a preventive means of ensuring that the virus does not penetrate into Nasarawa State, and what we chose is well made local face masks given the tailoring skill we learnt through the NYSC SAED training programme.
"We decided to pull our resources together to make the face masks for distribution to residents to protect themselves against infection of the virus, and also to serve as service to humanity."
She explained that the face masks are durably made by cotton with sterilised intra linen which prevents the easy passage of airborne virus harmful to the human body system.
She revealed that corps members in various Community Development Service (CDS) such as Charity, Culture and Tourism, Environmental, Protection and Sanitation, Anti-corruption, Federal Road Safety Corps (FRSC) among others all donated funds and necessary fabric to make the masks.
While responding, the deputy governor lauded the corps members for the gesture, and expressed delight at their creative invention and their patriotism.
"I am so elated when I see corps members with such commitment, zeal, foresight, heart and mind to want to assist and contribute their quota to help humanity, and that is what NYSC is all about.
"Having produced these masks, I cannot but thank you for the foresight because we know what is happening all over the world over with regards to COVID 19," Akabe said.