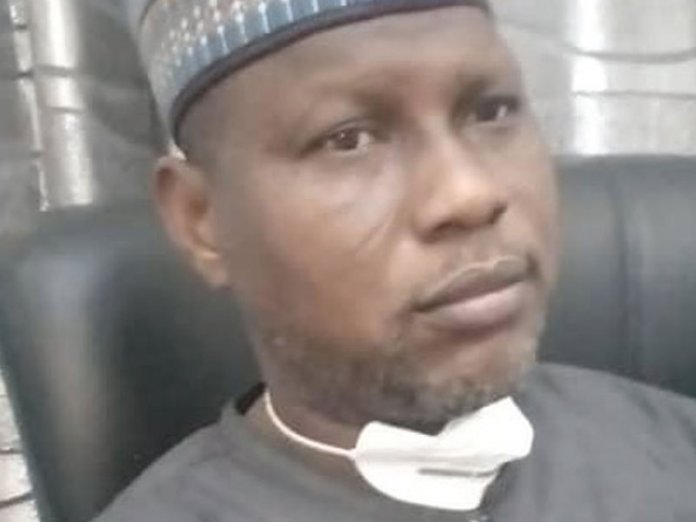 The Executive Chairman, Mile 12 International Market, Lagos, Mr. Shehu Usman, in this interview speaks about measures introduced to prevent the spread of the COVID-19. Oluchi Chibuzor brings the excerpts:
What are the measures put in place to control the spread of the COVID-19 by your association?
I am sure when you were coming to the market, you were screened for temperature and equally you were given sanitiser? That is one way we are helping to as a management.
We give people sanitiser as they come into the market, because the government has closed down some markets and our market was excluded. So, we anticipate that people will come from various parts to shop in Mile 12, due to the fact this is where they can get much of the things they need. So, that makes then troop to the market. We decided to get the temperature machine across our gates.
We have about 15 gates in the markets gates, only four are open so that we can monitor those coming in and those going out. People who come into the markets can testify to this. Another thing we did before now was that we tried to educate people on the virus. We told that we would not allow complacency; as anybody who felt sick in the markets should not just come in the markets the following day and if you don't come because you were sick, then do not come until you get better. We also asked them to check and look for their neighbors – those selling around them. Once your neighbor is sick, look at his activities on daily basis if something is wrong quickly get to us or advise them to go to the hospital. We are happy people complied with all the precautionary measures stipulated by government. We took these measures recognising that the market plays a critical role in food security for so many people and particularly for labourers. We have told them if you are going out of the market 10 times, you must be sanitised 10 times and must be checked 10 times.
We also have so many mosques inside the markets and we did not allow people to pray as government directive. As leaders we are doing our best to ensure nobody gets inside the market without being tested and also to ensure that the traffic is free.
How were you able to control the hike in prices?
What people do not know is that there is no way you can hoard perishable items, you cannot hoard tomato, where do you keep it? People will just go and buy tomato and when there is situation that price will go up, then you bring it out, does not exist? We do not have where you can store those items. Our perishable items once they come into the markets, we offload them and sell them. Of course again, for tomato when it is ripe in the farm you have to bring it in; you just have to bring it and there is no way you can say when this tomato ripe let me go and keep it somewhere before i bring it to the market. You just have to bring it or else you lose. As long tomato is getting ripe they will keep bringing it to Mile 12 market.
How did the market community react to the strict measures?
We are very grateful as nobody has complained till now and we keep monitoring as we have some volunteers, or students selling in this markets or their parents selling in this markets. They are around the market going round to see how we can help people and sensitise people to understand what this COVID-19 is all about.
Have there been any government efforts in the market relating to COVID-19?
Yes, they are, today we received some officials of government from the Ministry of Agriculture and they said the government has given the directives to fumigate the market. We are supporting them with human resources, so that people will go around with them to those areas they want to fumigate.
What is your advice to market community?
People must be patient with one another is a phenomenon. It has come and it will go. We overcame Lassa fever; with Lagos state government, particularly the governor is doing extremely very well to make sure that the state curtails this. We are also not happy with the casualties in the state, but we are equally happy that Lagos has number because they can curtail, control and monitor it. That is why we are so confident that the Lagos State government is capable and as a market, whatever comes we abide by the rule of law. If government wishes to lock the market by the fact that they want the market to be safe, they want people in Lagos to be safe; we are not disturbing about the closure of the market. Whatever government will do to ensure that life is not lost, we will abide by the rule, provided people's life is saved. We prefer losing money than losing lives. We take the health of our customers and the entire state seriously. To make sure we don't have issues here, I called the sectional heads and we decided to go beyond customers washing their hands. We went ahead to procure 20 temperature machines and sanitisers. Everybody coming into the market is checked and also given sanitiser. Coronavirus is a global issue and every sensible person or organisation will abide with the government's directive on this issue.