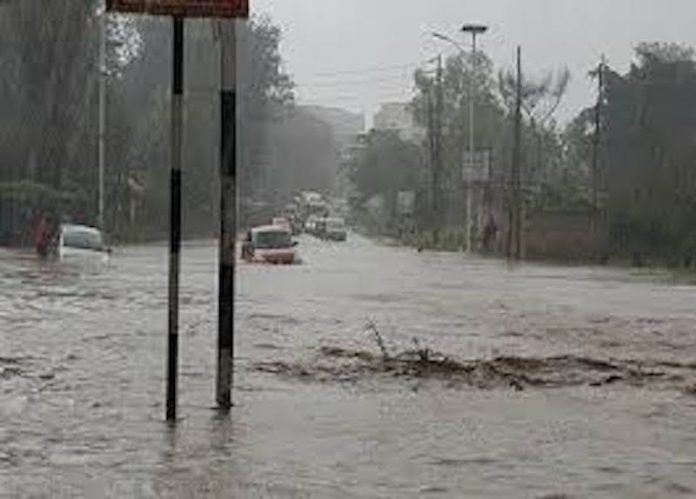 James Sowole in Akure
Rainstorm has destroyed properties in several communities in the Akoko North East and Akoko North West Local Government Areas in Ondo State.
The storm, which accom-panied a heavy downpour that lasted for about 45 minutes, affected residential houses, churches, mosque, shops and electrical poles. The areas affected include Ugbe in Jubilee area of Ikare, Semu in Semu area and Olokun Agbaluku Arigidi Akoko.
The storm blew away the roofs of many residential houses and shops and damaged many electrical poles, thereby raising concerns that the affected communities might suffer total blackout.Some residents, who were affected by the storm, lamented that the closure of markets would hinder their ability to carry out speedy repairs of the houses. Shop owners whose means of livelihood had been destroyed called for assistance from the government in view of the current economic situation in the country.