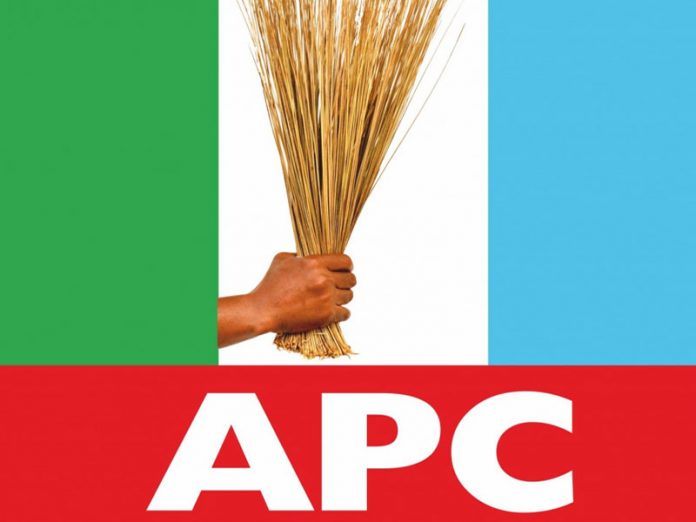 *Lawmaker debunks claim, says it's the handwork of serving senator
By Udora Orizu
The Kumo East ward chapter of the ruling All Progressives Congress (APC) in Akko local government area of Gombe State has expelled a member of the House of Representatives, Hon. Usman Bello Kumo, over alleged anti-party activities.
In a swift reaction, Kumo debunked the claim saying his travail was the handiwork of a serving Senator and two-time former Governor of Gombe state, Senator Danjuma Goje. representing Gombe Central Senatorial district in the National Assembly.
The expulsion of Kumo, representing Akko federal constituency of Gombe state in the House, contained in a letter dated April 1, 2020, signed by Musa Barade, Chairman of Kumo East ward of APC and 20 others, and addressed to the National Chairman of the party, Comrade Adams Oshiomhole, stated that the expulsion followed a petition against the federal lawmaker.
According to the party leaders, Hon. Kumo apart from carrying out anti-party activities against the election of Inuwa Yahaya as Gombe state governor in March, 2019 donated a car to one Garba Inuwa Gona, who they claimed is not even a constituent of Akko federal constituency, but also insulted their party leader, Senator Goje, on Progress Radio, Gombe.
The party leaders said upon receipt of the petition, the ward executive committee constituted and inaugurated a seven-man facts finding committee to investigate the allegations levelled against the lawmaker.
According to the letter, "That the anti-party activities of Hon Usman Bello Kumo against the election of Alhaji Muhammad Inuwa Yahaya at the 2019 general elections as governor of Gombe state is an infamous conduct, cannot be tolerated and its contrary to the provisions of the party's constitution as enshrined in article 21, paragraph A(1) and (2) 2014 as amended. Clearly, he demonstrated his indiscipline, immorality and a total disrespect to the leadership of the party, the Governor of Gombe State and would certainly have an adverse effect on the progress, peace and stability of our great party.
"That Usman Bello Kumo is hereby dismissed/ expelled from the All Progressives Congress with immediate effect from today 30th day of March, 2020. We urge local and state executive to adopt the resolutions and further recommend to the National Executive for ratification."
Reacting to his alleged expulsion in a telephone conversation with THISDAY on Thursday, Hon. Kumo debunked the allegation, describing the story as untrue, fabricated with a forged signature.
The lawmaker accused Senator Goje of being the brain behind the letter.
According to him, "The state party have constituted a five-man committee and they sat today, the local government working committee were in attendance, my ward, 20 out of 27 signed for me, only seven didn't sign for me. I guess those seven maybe were indisposed.
"But this is politics, it's not true. They are accusing me that I gave somebody a car. Is it a crime to give someone a car. What has that got to do with anti-party activities?, They say he's against my Governor, but it's my governor that's supposed to complain. My Governor and I are best of political associates. I'm in the forefront of his loyalists."
"The problem is between me and my Senator, Senator Goje, he thinks I'm rising and therefore doing this pulling down syndrome."