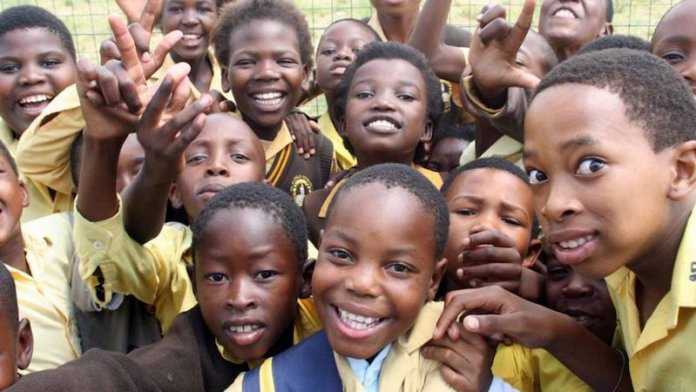 Late coming to school has proved to be a challenge confronting the society which can impede learning among children, but as it is, some stakeholders who spoke to Funmi Ogundare on the issue, explained the measures they have been taking to encourage punctuality among their pupils
In the face of mass late coming to schools in Lagos State and across the country, the introduction of behavioural incentives and rewards in a few schools is changing the picture and making students enthusiastic early birds. The measures include recognition of early birds on a character board in the school and certificates of good behaviour for positive attributes including punctuality. Others include compulsory early morning tests on key subjects in some schools.
Bridge International Academies is one of a group of schools that have worked out an answer to the challenge of persistent lateness.
The Public Relations Manager, Bridge International Academies, Mr. Femi Awopetu said his school has a system that encourages punctuality and other positive behaviours through the use of character board, a live tool that is updated daily to celebrate pupils' punctuality among other positive behaviours.
"There are various sections on the character board and one of the sections celebrates pupils that arrive school early. The pupils' names are written on the character board and are celebrated by their peers."
With such step being put in place, he noted that the school has received numerous reports from parents of how their children wake up early to go to school so that their names would be written on the character board.
Another tool used by his school to reinforce punctuality, he added, is the behavioural certificate. He said pupils are awarded the certificate towards behaviour celebration such as punctuality, cleanliness, care for the environment and respect for others during mid-term and at the end of the term.
"Pupils and their parents feel proud whenever they receive the behavioural certificates. It's like a competition for the children, so they always feel compelled to behave well," he said, adding that the school also shows support by featuring them on its monthly newsletter.
"Parents are usually pleased that their children are recognised for good behaviour. To them, it is an indication that they are being trained well, "Awopetu said.
Others are deploying carrots and sticks. Rather than the cane, a school in Oyo State offers early morning quizzes that students know never to miss due to lateness.
The Director of Omolewu Buckman Heights School, Okeho, Oyo State, Mr. Segun Omolewu said it usually organises quizzes in subjects like Mathematics, English Language and Basic Science for students in the junior classes; including Biology/Economics for those in the senior classes between 8am and 8.30am.
He said the quiz is meant to motivate them academically, ensure they are mentally alert and guard against lateness among the students.
"The vice-principal academic must organise teachers daily to conduct the quiz every day. It makes the students mentally alert on the key subjects. With that, there is discipline, but once a student is absent from the quiz, it means he or she has not come to school that day and maybe punished," he stressed.
The director said because of this, students ensure that they get to school between 7am and 7.30am to do general cleaning and prepare for the quiz, adding that the reward for getting questions right is to ensure that they are further motivated.
"If they cannot get questions right, they will be ashamed, so they prepare well for the quiz."
The case of a hitherto brilliant student illustrates the link between the home, performance of students and lateness. It is the story of Shola Adegunle who lives with her aunt in Lagos.
Before she came to live with Mrs. Adeoba, she was known for taking the first position at Iwara-Oka, Ondo State, where she finished primary school and did her first two years of secondary school. She was known for an excellent performance. Now, she didn't know how to deal with this antithesis. She has become frustrated, sad with herself and reticent, living in a tiny world, where she was left abandoned.
Shola is one of many students who usually go late to school due to one reason and another. Some of these reasons are not far-fetched. They include parents' attitude to the wellbeing of their children, on-going road construction leading to traffic in some cases, engagement in untimely domestic chores, distance to the schools, the habit of waking up late, lack of functional and effective punctuality policy, among others.
It was 7.30am and her domestic chores were not half done. She would still cook, attend to her aunt whom she is living with, mop the floor of the house before getting herself ready for school. She had roughly calculated she would be in school by 9am. This has been the painful routine since Shola Adegunle came to live with her aunty, in Lagos, Mrs. Folashade Adeoba. She calls her mummy. Mummy had a clumsy and uncaring attitude but only showed good concern whenever Shola was sick and she never allowed her to go hungry. But that was the cul-de-sac of her benevolence.
Mummy never cared for Shola's education and being a woman bereft of any enthusiasm about domestic activities, Shola was left with the burden of total house upkeep. Whatever she left undone in the morning, she continued when she returned after school.
A bright and vivacious girl, Shola became introverted after two years of living with mummy. She had to box everything in because she was no better at school. Her results found the way to the lowest rung of the ladder. She knew it was not hers, but circumstances had played a game on her.
The problem of lateness seems to have eaten deep into the Nigerian system and has now turned to a national problem. Little wonder the usual cliche 'Nigerian Time'. Pupils no longer take punctuality seriously as they should. Usually, schools resume at 7.30am between Monday to Friday, while academic activities start at 8am daily. The students/pupils in primary and secondary schools are meant to be in school for at least five to seven hours depending on the level they are.
The effective number of hours students have contacts with teachers is at least five to six hours per school day with a 40 minutes per subject period.
However, the number of contact hours has been reduced due to lateness which can disrupt the flow of a lecture or discussion, distract other students, impede learning, and generally erode class morale.
When THISDAY monitored some public schools within Lagos metropolis around 8am and 9am, on the issue, this reporter discovered the alarming rate at which students get to their various schools very late.
From public schools within the Mile 2 axis in Amuwo Odofin Local Government Area to those in Orile-Iganmu, Oshodi and Ilupeju under Mushin Local Government Area, the story is the same. They all tell sad tales of late coming.
Between 8am and 9am when academic activities were supposed to have commenced, students were seen walking leisurely to their various schools. Some mothers were also seen taking their children to school around the same time.
A JS one student of Amuwo Odofin Junior Secondary, Mile 2, Miss Abosede Adeola couldn't offer any explanation as to why she was just going to school around 8.20am, when this reporter confronted her, while a bus belonging to Superstars School, FESTAC was just picking up its pupils about the same time.
According to UNICEF Nigeria Office annual report 2018, child survival, development, protection and participation in school, depending on the degree to which individuals, households, communities and social groups discuss and act to adopt desirable behaviour, and at a scale that creates movement.
The Fund said fostering family/community engagement is instrumental in reducing institutional barriers and improving access and learning.
"Fostering dialogue and collective problem-solving around local education-related barriers and challenges is essential, especially for children."
When THISDAY visited Ilupeju Junior and Senior Secondary School, this reporter met the principals of both schools having a meeting with a few staff and a police officer under a tree within the school premises, around 9am, apparently trying to resolve an issue. A student was also seen kneeling at a corner.
THISDAY inquired from the principals who do not want their names in print on the effort they have been making to curb lateness among students. According to them the issue of lateness is a recurring decimal.
"We have been embarking on disciplinary measures to curb lateness. We had to punish the students who came late and still counsel them in their classes. To a large extent, it has been working, but it all depends on when their parents released their children to go to school."
A public school teacher who prefers anonymity, said her school frowns at the issue of lateness because it affects students' overall performance, adding that they usually ask students who come late to serve different punishments ranging from frog jumps, picking papers and leaves within the school compound, cutting of the grass, as well as washing the toilets.
She said this has improved punctuality in her school, adding that parents must continue to ensure that their children leave home on time.
The Director of The Foreshore School, Ikoyi, Ms Oyindamola Egbeyemi told THISDAY that the importance of instilling discipline as far as timeliness is concerned cannot be overemphasized.
She said her school usually has personal discussions with parents on the importance of dropping their children off on time so that they don't miss out on classes and assemblies.
According to her, "for both the beginning of the day when children are dropped off and at the end of the day when they are picked up, it is very important. For drop-off, we treat it on a case-by-case basis."
She said students need to start the day on time so that they don't spend the entire day trying to catch up, adding that this method has been working for her school compared to taking disciplinary actions on the children.
"I think this method works better for us than taking disciplinary action which comes across as harsh."
A teacher at Edmonton Nursery and Primary School, Apple Estate, Mile 2, Mr. Ayobami Olupo said aside ensuring bus pick-up for the pupils, the school has made it a policy to pick its prefects from among those who leave home early.
"The school buses leave as early as 6.30am to pick up the children in their different homes to ensure punctuality. Teaching on punctuality is also very paramount as we have been selecting our prefects and timekeepers from among pupils who abide by the rules," he said, adding that this move has been motivating pupils to be punctual to school.
The Education Director, Citacard School, Magodo, Lagos, Mrs. Adeola Oyeniyi told THISDAY that her school does not have serious cases of lateness, adding that once they give the pupils warnings, they quickly adjust.
"For staff, we have an average of one lateness per week. Once it's more than five per month, the staff suffers salary deductions. That always makes them adjust," she said.