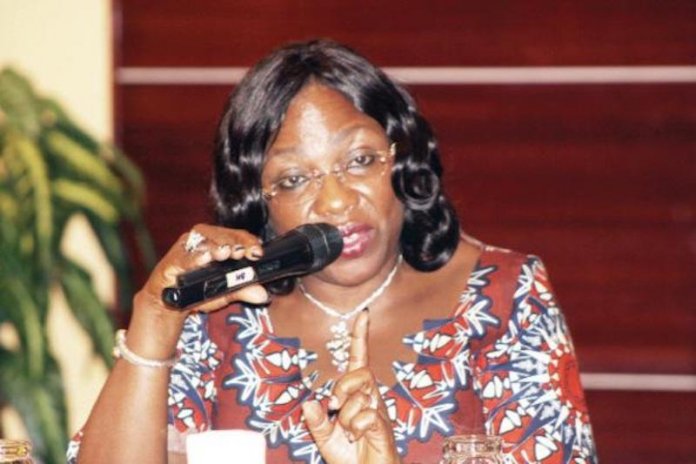 Oluchi Chibuzor
A non-governmental organisation, Concerned Parents and Educators (CPE), and other stakeholders, have called for curriculum restructuring amidst the current low investment in the education sector.
They said this is necessary considering the various western-based curricula used by some schools in the country that do not reflect national values and needs of the country.
Speaking at the Save Education Dialogue with the theme 'How', organised by the CPE in Lagos, the former Deputy Governor of Lagos, Mrs. Sarah Sosan, who was the keynote speaker, called for increased funding of the sector.
She said basically without education, there is no way the nation can move forward and change, adding that in moving forward, everyone should be represented.
"Today, most of us are just educators, but we want other professionals to be there so we can talk it up, as education is basic to everyone of us.
"Today's event is disruptive as many people would be wondering who are the CPE?, what do they want and how will the ideas that the children bring up help us in formulating policies for their own good and the country," she said.
The convener of CPE, Mrs. Yinka Ogunde, promised that the members of CPE will continue to fight for the improvement of education in the country, while calling for better communication among Nigerians and members of the organisation to improve and actualise the group's objectives.
"A curriculum that serves the society is a curriculum that meets the people's needs and this can be achieved when there is a proactive leadership which understands the needs of the children," she said.
In her remarks, Dr. Ifueko Thomas, who spoke on 'How do we create a curriculum that serves the need of society?' called on the federal government to evolve an effective curriculum that will save the country's education sector.
"We have a situation where some say we operate the British and American curriculum and we do not have a Nigerian educational policy that truly reflects our present realities creating opportunity for our education to be inferior," she said.
On his part, a public speaker, Mr. Praise Fowowe noted that there should be a process that will encourage parents to work hand in hand with schools to nurture and educate the Nigerian child.
The stakeholders also agreed that schools should recognise the multiple intelligences of children when grading their academic capabilities.
Commenting on how they want to learn, students highlighted conducive environment and a practical oriented teaching, among others.
"A situation where every student are not compelled to learn only on academic perspective, but along other innate potential and in an interactive environment, and where there is a physical relationship between students and teachers should be encouraged."