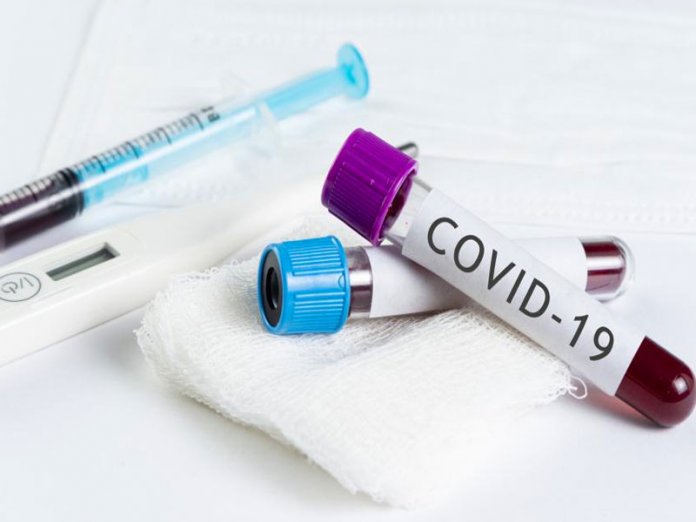 As COVID-19 continues to wreak havoc across the globe, the creative industry is hit the most with cancelled shows and closed clubs. Vanessa Obioha chats with creatives on how they are surviving the pandemic
The creative industry has been badly hit by the novel coronavirus since the Lagos state government enforced restrictions on social gatherings. The Lagos state governor Babajide Sanwo-Olu ordered closure of clubs and restricted the number of social gatherings to 25 as a preventive measure to curb the spread of COVID-19, thus affecting music shows, film festivals, and other events tied to the creative industry.
"It's terrible for the business though," said Matthew Ohio, a showbiz promoter and founder of Industry Nite. "Entertainment, hospitality, travel sectors are the hardest hit. We thrive from social activities and interactions, which is what everyone is running away at the moment. Shows are cancelled, venues are closed, clubs are affected."
Ayoola Sadare, the convener of the annual Lagos International Jazz, Afrobeat and Fuji Festival which usually holds in April, in commemoration of the annual Jazz Appreciation Month, moved the event to September.
"The festival has been postponed till September. This decision was made over a month ago when we anticipated that events might unfold like this. I am sure all jazz and music lovers would agree that it's the best decision in line with the situation on ground and government directives. I believe they are also adhering to the stay home orders."
For celebrity dancer Kaffy, the directive from the government required her to shut down her dance studio and gym. She also postponed her 20th anniversary celebration slated for May to August.
"We postponed the event till August. We are praying that we would have conquered coronavirus by then and get everyone back together. Safety however is my top priority, not the event. Everybody understands what is going on in the world right now so things are still in place. Our resource persons and other invited guests from within and outside the country are considerate and empathetic with us. They are very supportive and can't wait for the pandemic to end. The feedback has been very amazing. They say man proposes, God disposes. It's all for the best."
The crippling of socioeconomic activities inadvertently is a big financial loss to operators in the creative industry. Ohio noted that almost everyone is affected by the closedown of social venues.
"It's a heavy financial loss to everyone. From owners of venues, food vendors, production companies, ticketing companies , musicians, a whole entire ecosystem. Unlike some other sectors that can still partially operate such as the finance, digital and telecoms, the entertainment industry is completely shut down."
Ohio however sees a beacon of light in the midst of the crisis. He advised that online streaming platforms are the best bet for creatives to showcase their work.
"Stream and content. The few people who are probably benefiting at the moment are streaming platforms such as Netflix, Youtube, MusicTime, iTunes etc. Everyone is at home watching or listening to something on the internet so if you have content, this is the time to put it out there. If you have a streaming platform, this is the time to promote it because everyone is stuck at home."
Creative entrepreneurs like Samuel Olatunji who made his directorial debut with the movie 'Dear Affy' prior to the outbreak in Nigeria said he is exploring other distribution channels such as Iroko, Africa Magic channels and Netflix.
Kaffy said she already moved her dance and fitness classes to online while also educating her fans on the pandemic.
"Most entertainers, particularly musicians have used online channels to drive traffic. I think it's going to push more people to be creative. I will implore entertainers who are very influential to use this opportunity to be more empathetic and educate people. I still see some influencers uploading pictures of them at parties to undermine the gravity of the pandemic. That's not right.
"This is the time to use their platforms to educate their followers who may not understand the danger of not adhering to the social distancing order by the government. This is the time to educate people, to teach them proper hygiene and how to boost their immune system. Businesses definitely would be affected but online streams and downloads will increase."
In a city like Lagos that thrives on social gatherings, the staying at home orders is not an easy step to follow. Nollywood actor and director Ramsey Nouah said he is doing the needful by practicing self-isolation.
"It is the only way to reduce spread and death counts to the minimum and a better life for us."
Ranti, an opera performer who played the lead character in Ike Nnaebue's stage play 'Off-Key' recently, said she is finding it hard to accustom to social distancing.
"It is tough to have to think twice about simply going to the market or grocery store. However, it is great to have more bonding time with my family. I've had rehearsals cancelled, meetings, interviews postponed. I'm just grateful for life, it's forcing me to reprioritize what is truly important," she said, adding that she needs some momentum boost.
"I had some momentum building as the year started and now it feels like I'm fighting to keep it going. There is so much to worry about – the virus and the people impacted all over the world. I'm trying my best to view this time as a self-development retreat. I'm back to learning a new language, reading abandoned books, checking up on loved ones."
Like other creatives, she's also moving her work to social media.
"I could definitely do more with social media. This is a good reminder that more than ever, people need to hear some encouragement instead of just bad news from every corner. This may be a good time to get more people listening to some of my positive lyrics such as 'there is a fire inside of you and me…together…we'll rebuild the future…' It is such a difficult thing to isolate or distance oneself but it's the least we can do to show we care about ourselves, those around us and the world at large."
Prolific filmmaker Femi Odugbemi finds the social distancing the perfect inspiration to complete abandoned works and read books.
At the moment, he is reading the creative works of Zakes MDA, a profound South African writer whom he met at the Johannesburg Film Festival last year.
"He is one of South Africa's great writers. It was an amazing experience spending time with him. His storytelling is incredible. Right now I'm reading two of his books 'Black Diamond' and 'Rachel's Blue'. I'm also reading T.D Jakes' 'Crushing: How God Turns Pressure into Power.'"
Odugbemi has also devised a way to make his stay at home more productive. First thing he does is to turn off the news "It's so depressing."
He then proceeds to make a list of the things he wants to accomplish every day.
"The crazy thing is I don't have to dress up to do everything. I finish my exercise and I'm ready to work. I discovered that I accomplished much by midday. I realise that truthfully our destiny is consumed by Lagos traffic. By the time you go from home to work, you probably would have lost one to two hours. But in that same time at home, I have ticked off two to three things on my to-do-list. This is very eye opening and explains why technology companies abroad are comfortable with their workers working from home. I'm kinda liking it. It's healthy. There are no distractions. I believe one can make staying at home very productive if they inculcate self-discipline," he concluded.