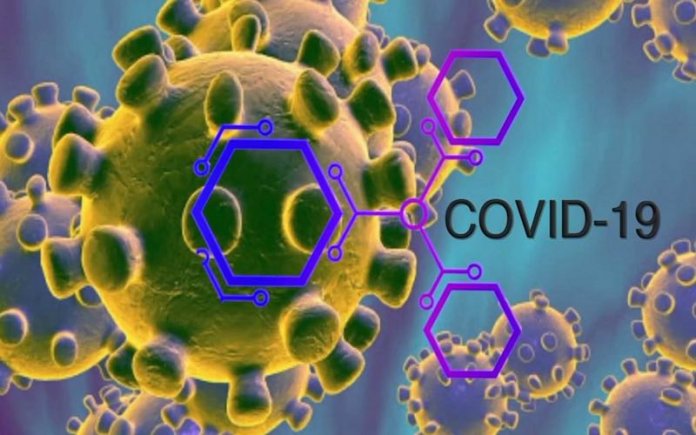 …As NCDC activates four new laboratories for testing
By Martins Ifijeh and Ayodeji Ake
The Lagos State Government has warned that if residents of the state refuse to adhere to social distancing, the number of confirmed cases may reach 39, 000.
This is even as the Nigeria Centre for Disease Control (NCDC) has activated four new laboratories as part of efforts to expand its testing capabilities and ensure no COVID-19 case is left unconfirmed.
Speaking at a news briefing Friday, the Commissioner for Health, Lagos State, Prof. Akin Abayomi said it was very important for Lagosians to adhere to social distancing, adding that it was one of the measures to halting the spread of the respiratory disease.
He said: "Our mathematical modelling shows that the worst-case scenario is that we may see up to 39,000 cases in Lagos, but if everyone practises good social distancing, the figure will be limited to 13,000.
"If we add social distancing to active contact tracing, then we will be able to bend the curve further. The figures may seem alarming at this point, but this is just to emphasise to the Lagos community to follow instructions of the incident commander to make sure that we practice social distancing.
"Looking at the same timeframe from the introduction of the index case, you can see that Lagos State is not seen anywhere near what Spain, Italy, and Iran are showing. So, at weeks two and three of our index case, we are flat; and at week four, we have 37 cases; while at the same fourth week, Italy, Iran, and Spain had more than 20,000 cases," he added.
Meanwhile, the Nigeria Centre for Disease Control (NCDC) has stated that it has activated four new laboratories as part of efforts to expand its testing capabilities.
Stating this on THISDAY sister broadcast station, Arise News Channel Friday, the Director General, NCDC, Dr. Chikwe Ihekweazu said one of the centres will be in Abakaliki, one in Port Harcourt and one in Ibadan.
He said: "Lagos and Abuja are activating treatment centres. This needs to also happen in other states. We need to preserve the hospitals for those that are severely ill, and in other to do that, we need to have alternative treatment and isolation centres where most people that do not require ventilator can be put together safely. We are not ready yet, but we are working and increasing our level of preparedness everyday.
"The minister of health is completely focused on this and he has been going around everyday making sure we have this facilities and he has been calling up the commissioners."
"Most states have identified treatment centres and we are calling on the governors to take personal responsibility to make sure that these spaces are ready. People do not take it seriously until they have their first, fifth and 10th case .
While commending Lagos State for showing leadership, scaling up treatment, diagnosis and information, he cleared the air on the misinformation regarding the six confirmed cases recorded in a vessel Thursday.
He said: "on the six cases from a vessel, the ship hadn't berthed yet in Lagos port when we went on helicopter to meet it. We then tested 50 people on the ship for the virus. Six eventually came out positive."