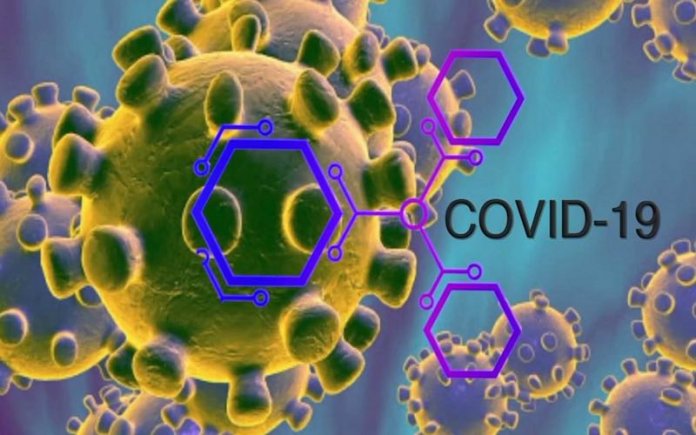 By Emma Okonji
As the COVID-19 continues to ravage the entire world, the International Telecoms Union (ITU) and governments of global economies, have resolved to strengthen telecoms operators' networks across countries, while advising the operators to increase their network capacities during this period of the scourge, in order to maintain steady connectivity for all telecommunication services rendered.
They have equally provided some form of palliatives for telecoms service providers in order to keep the network active all through the period of the outbreak of the virus.
ITU is the United Nations specialised agency in charge of global regulation of information and communications technologies.
While launching a new platform called REG4COVID in Geneva, Switzerland recently, that would assist governments all over the world and the private sector in ensuring that telecoms networks are kept resilient and telecommunication services are available to all, ITU Secretary-General, Mr. Houlin Zhao, said the launch of the global platform, would protect telecommunications networks during the COVID-19 crisis.
According to Zhao, "As a result of the Coronavirus scourge, I have instructed my team to leverage without any delay, ITU's existing regulatory and policy-maker platform to help countries and industry cope with the increasing stress being put on global networks.
"The new Global Network Resiliency Platform aims to assist national policy makers, regulators and industry stakeholders to ensure that networks are kept resilient and telecommunication services are available to all to the maximum extent possible by sharing best practices and initiatives put in place during the COVID-19 crisis. It will collect relevant and trustworthy information and expertise on actions that telecommunication policy makers, regulators and others in the regulatory community can use to ensure that their telecommunication networks and services serve the needs of their country.
"This new ITU platform will provide countries struggling to find appropriate solutions to ensure their networks' resiliency with relevant and trustworthy information and expertise on how to cope with the stresses faced by their infrastructure. And because time is of the essence, it will give those countries that still have time to prepare an opportunity to learn from what is being done elsewhere – from emergency spectrum reassignments to guidelines for consumers on responsible use. Serving initially as an informative tool, the Global Network Resiliency Platform will soon be expanded to provide an interactive and engaging platform for continuous sharing throughout this crisis and beyond."
As the United Nations specialised agency for information and communication technologies, ITU has long advocated for universal, reliable and affordable connectivity, and we will continue to push on all these fronts until everyone is connected, Zhao said, while calling on all ITU members, from the public and private sector alike, to come together to build the best platform so that information and communication technology can help defeat COVID-19 and make the globe safer, stronger and more connected.
Just as ITU is making efforts to strengthen telecoms networks, government across the globe are providing support for telecoms operators.
In America for instance, the Federal Communications Commission (FCC) has granted special temporary authority to T-Mobile USA to use additional spectrum in the 600 MHz Band to help it meet increased customer demand for broadband during the coronavirus pandemic. The company requested this authority to make it easier for Americans to participate in telehealth, distance learning, and telework, and simply remain connected while practicing recommended "social distancing."
In United Kingdom, capacity is being increased to deal with the new spikes in internet traffic, Vodafone has said it has seen a 50 per cent increase already, while consumers accessing government-supported healthcare websites and educational resources will be able to do so without worry about data consumption.
In terms of working with the Government, Vodafone has said it will offer anonymised data, where legally permitted, to aid in tracking people's movements and the spread of COVID-19.
In Nigeria, the Association of Licensed Telecoms Operators of Nigeria (ALTON), has listed measures that government must take to strengthen telecoms network during the period of Coronavirus outbreak.
In Australia, NBN, the wholesale-only, open-access broadband network in the country, announced it would waive charges for additional capacity of up to 40 per cent to Retail Service Providers (RSPs) for at least three months to help them support Australian residential and business customers.
Australia NBN, from Monday this week, started offering retailers access to pricing relief for up to 40 per cent more Connectivity Virtual Circuit (CVC) capacity as required to help meet demand over time at no additional cost. The offering is designed to help meet Australia's growing broadband requirements as more people choose to spend more time at home working, studying, shopping, and streaming entertainment
content, during the Covid-19 crisis.
In Singapore, companies can tap on a suite of infocomm technology
solutions to address business continuity challenges arising from COVID-19, such as workplace separation, visitor management, temperature recording, and contact tracing. The suite of solution was jointly curated by the Infocomm Media Development Authority (IMDA) and SGTech, the industry association for the tech sector.