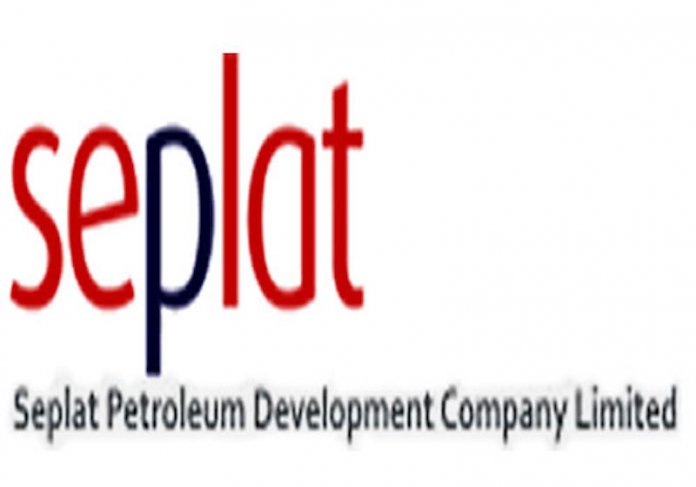 Goddy Egene
Seplat Petroleum Development Company Plc, a leading Nigerian independent oil and gas company, has announces its audited results for the financial year ended 31 December 2019, showing impressive growth in bottom-line.
Details of the results showed that the company recorded a revenue of N214.2 billion, down marginally by six per cent from N228.4 billion in 2018. Gross profit rose from N119.8 billion to N121.5 billion in 2019. Net financing costs fell 56 per cent from N14.3 billion to N6.2 billion in 2019.
Consequently, profit before tax rose 11.2 per cent to N89.6 billion, up from N80.6 billion in 2018. A drastic reduction in tax by 75 per cent from N35.7 billion to N8.9 billion, made the profit after tax (PAT) to jump by 89 per cent from N44.9 billion to N85 billion in 2018. The board has announced a dividend of N19 per share.
Commenting on the results, Chief Executive Officer, Seplat, Austin Avuru said: "As we enter a challenging phase for the global economy, Seplat will benefit from being a resilient company built on the solid foundations of prudent financial management and the careful mitigation of risk. We have previously been tested by crisis. We successfully navigated the twin challenges of the 2014/2015 oil price shock, which was immediately followed by the 16-month Trans Forcados shut-in, which drastically reduced our liquids production. Thanks to our flexibility in managing cash flows we emerged a stronger and better-funded company, ready to take advantage of new opportunities."
According to him, today's Seplat has more cash on its balance sheet and is even more robust and diversified thanks to its continuing investments in gas, with its long-term contracts and independence from oil price volatility.