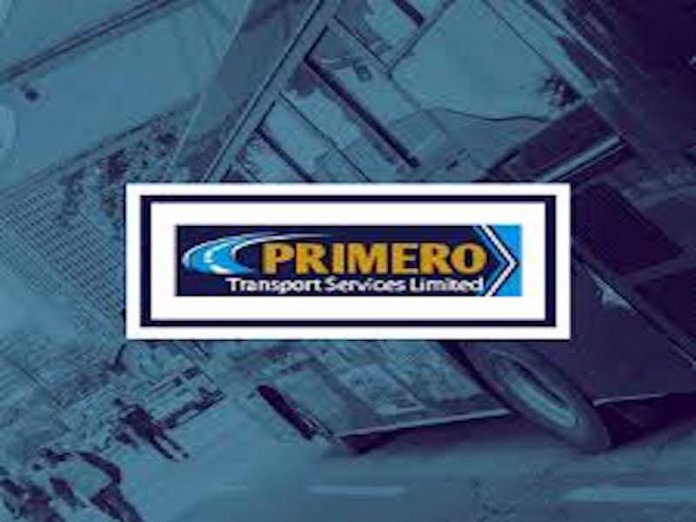 Peter Uzoho
The Primero Transport Services Limited has commenced disinfection of all buses in its fleet across Lagos, as part of measures to protect passengers against the COVID-19 pandemic currently ravaging the world.
The company is partnering with a couple of organisations including Infinity Services, Emzor Pharmaceuticals, Mikano and Sterling Bank Plc, to carry out the safety measures aimed at protecting its staff and passengers on board.
Reeling out the measures during a press conference in Lagos, the General Manager, Operations, Primero Transport, Mr. Segun Anako, stated that the company had contracted Infinity Services to carry out thorough cleaning and sterilisation of all surfaces within and outside the buses, to ensure they are free of viruses and germs.
The general manager at the event, led a live cleaning demonstration by Infinity staff, on some of the company's buses at its Ikorodu BRT Depot, to illustrate the thoroughness of the cleansing process while also showcasing Primero's commitment towards staff and passengers' safety.
He stated that Primero would not spare any expense and would do anything possible to see that their efforts towards curbing the spread of the virus was a successful one.
Anako said: "We will provide hand sanitisers for our passengers, and in addition, also ensure that all of our bus drivers, inspectors and ticketing officers would always be required to wear protective masks and gloves.
"Daily temperature checks of all staff would be embarked upon before commencing operations, and any staff found to be above normal temperatures would be asked to get medical clearance before resumption of their duties."
He added that the company was also in discussions with the Lagos State government to facilitate a daily disinfection of the bus-stops.
Anako, however, advised passengers to adopt the use of electronic cards for payment on their buses against cash and paper ticket, saying, that was more efficient and would help in minimising the spread of the virus that is higher through cash and paper.
The Managing Director of Primero, Mr. Fola Tinubu, on his part, expressed appreciation to Emzor Pharmaceuticals and Mikano, for the provision of free face masks and sanitisers to passengers to ensure their safety and that of their loved ones.
He also said the company was also looking at different ways to support the Lagos State government.
Tinubu, added that if the pandemic becomes critical, leading to the shutdown of the state, Primero would be on hand to provide free transportation for the medical and essential services personnel that would be on hand to discharge services needed.
Also, the Group Head, Transportation Banking and Corporate Solutions, Sterling Bank, Mr. Kelechi Nwaoba, said the bank and Primero, in recognition of the prevalent situation would be providing the e-payment cards free for all Lagosians, adding that the bank's agents had been stationed at all locations to ensure the solution was working properly.