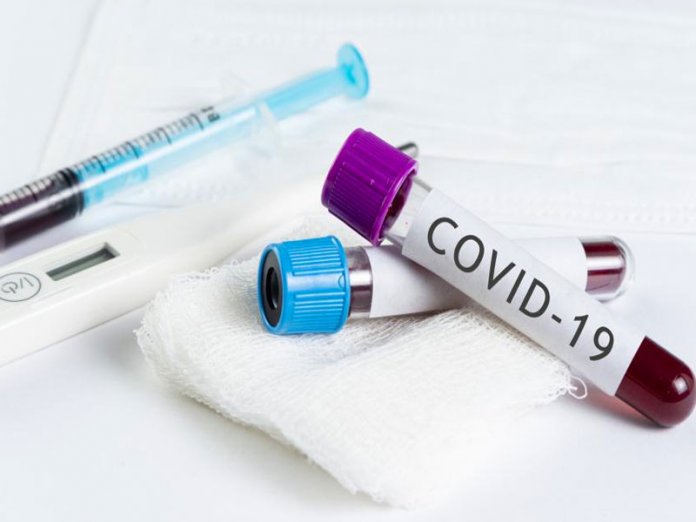 The Oyo State government yesterday allayed the fears of residents of the state on the COVID-19 pandemic, declaring that there is no confirmed case of the disease in the state yet.
The state's Commissioner for Health, Dr. Bashir Bello, who made the disclosure at a press conference held at the Agodi Secretariat, maintained that following the confirmed cases of the virus in neighbouring states, all facilities in the state are on high alert and that resources have been deployed to facilities in case of unforeseen circumstances.
A statement by the Chief Press Secretary to Governor Makinde, Mr. Taiwo Adisa, quoted the commissioner as urging residents of the state not to panic over the recent confirmed case of a victim in Ekiti State, who was said to have transited from Ibadan, the Oyo State capital.
He stated that contact-tracing has already begun, adding that the surveillance system has already been set up in the state.
He maintained that the individual who was said to have transited through Ibadan did not actually stay in a hotel but at a private residence, which has already been identified by the surveillance officers of the Ministry of Health.
The Commissioner said: "I am here today to further address the unfortunate incidence of the confirmation of cases of Corona Virus in Nigeria. The Oyo State Ministry of Health has continued to follow the unravelling of the outbreak.
Since its outbreak in December 2019, over 170,000 cases and 7,000 deaths have been reported across over 150 countries of the world.
"So, at this point, the Ministry of Health wishes to inform the general public that despite the report of several cases of COVID-19 in the country, our Ministry is committed towards ensuring a disease-free Oyo State.
"This is particularly important because these cases have been in neighbouring states. The Oyo State Ministry of Health would like to reassure the public that our surveillance system has been activated and contact-tracing is ongoing.
"For instance, the individuals involved in the confirmed cases in Ekiti State, transmitting through Ibadan, our state capital. Contact-tracing is on. As of today, we have a case of an individual who just returned from the UK; but the individual is observing the protocol of self-
isolation.
"Some tests are currently being carried out on samples collected from the said individual by the National Reference Laboratory, LUTH, for South-West. The test results are being expected tomorrow.
"At this point, all facilities in Oyo State remain on high alert and adequate resources have been deployed to all facilities in case of unforeseen circumstances."
He added: "Let me at this juncture note that the provision of qualitative health care is a joint responsibility of all. The media, which you all represent, has a cardinal role to play in the dissemination of appropriate information to the public and it is thus a major partner. Together we can prevent the spread of COVID-19 to Oyo State."