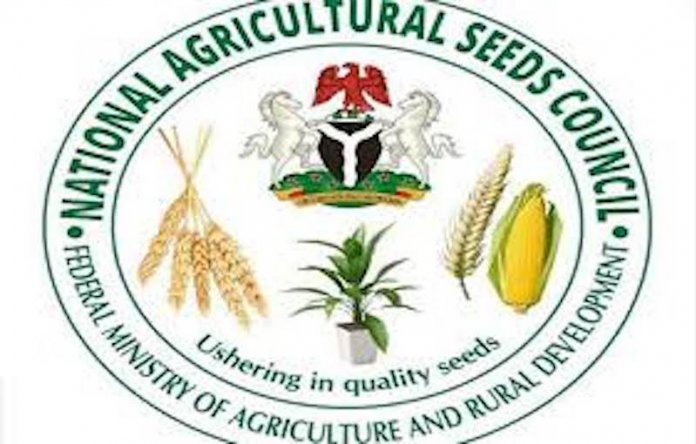 By James Emejo
The Director General, National Agricultural Seeds Council (NASC), Dr. Phillip Ojo, has said about six million smartcards will be deployed in the farming season to check seeds counterfeiting which had hampered improved yields over the years.
He said the need to provide an advanced authentication system for seeds quality evaluation became inevitable following the increasing complaints by farmers over sharp practices, especially in counterfeiting and fake seeds, fraudulent labelling and regulatory offences among others.
Speaking at the opening of the consortium planning meeting on the implementation of the NASC seedcodex on EGS, which was held over the weekend in Abuja, the NASC boss said the challenge of low yield of agricultural productivity remained a major concern on the country in recent times.
He said there was need for stakeholders to come together and contribute to the improvement in the yield of crops by, "ensuring that we give the best Early Generation Seeds (EGS)."
He noted that the introduction of the seedcodex, which is an authentication system to check fake seeds, had become paramount for the development of agriculture.
Ojo, said sanitising the seed business would require the provision of efficient tracking and tracing of seeds which makes seedcodex inevitable going forward.
He said: "We are talking of a situation whereby we want to sanitise the market particularly in ensuring that farmers have access to good quality seeds.
"That they would be able to authenticate the seeds immediately they buy. So seeds are not sold in open containers but in closed containers and those containers are tagged.
"But unlike what we have in the past, when we had two certification tags- one insider and the other outside- and the one outside, because of wear and tear movement here and there, we have now decided to introduce a card which is going to be attached to the container outside."
He said: "You cannot remove the smartcard and it has a silver panel and aluminum foil that you will remove, scratch and see a number and that number will be sent to a dedicated number, particularly 1393 and immediately, the purchaser would be advised as to the content of the container whether it is genuine or adulterated.
"You will see immediately, the name of the producer, where it was produced and all the quality parameters and that's exactly what we are saying because we want to protect going forward all users of EGS in Nigeria."
He said the council would continue to provide quality regulation of seed matters adding that this informed the decision by President Muhammadu Buhari to sign into law, the National Agricultural Seeds Council Act 21 of 2019.
He added: "We introduced the national seed tracker, introduced the turn-key electronic seed authentication system, developed a five year strategic plan and upgraded our central seed testing laboratories to meet international standards."