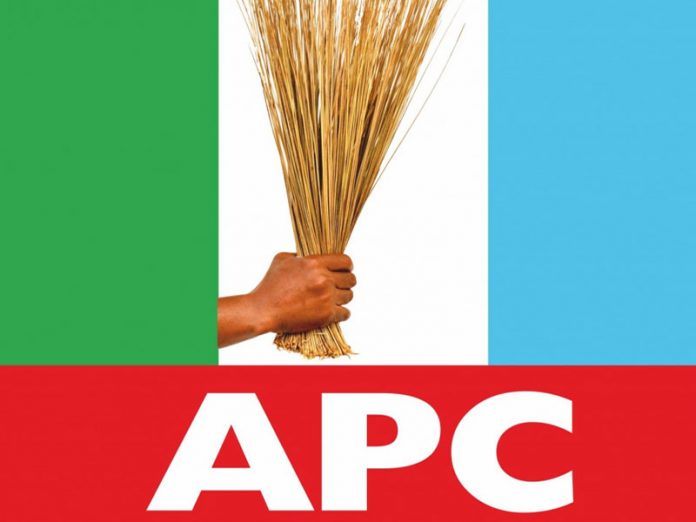 *Govs assure president of preparedness to resolve party crisis
By Omololu Ogunmade
President Muhammadu Buhari and the All Progressives Congress (APC) governors Monday in Abuja agreed to postpone the National Executive Council (NEC) meeting of the party scheduled to hold Tuesday.
The NEC meeting had been called by the Acting National Secretary of the party, Victor Giame, to seal the fate of the embattled National Chairman of APC, Adams Oshiomhole, who was restrained by a Federal High Court in Abuja from further parading himself as the party's chairman on March 3, this year.
The court had issued the interlocutory injunction in accordance with the prayer of a leader of the party, Mustapha Salihu, in collaboration with some members of Oshiomhole's ward in Edo State, asking the court to grant the injunction restraining him from further acting as the party's chairman having been suspended by his ward.
Since then, the party has been in the eye of the storm as security operatives had consequently been deployed to the party's national secretariat in Abuja to stop Oshiomhole from gaining entry into the premises.
However, a counter-injunction issued by another High Court in Kano on March 5, asking parties to the litigation to maintain the status quo ante bellum, did not bring Oshiomhole a reprieve as forces seeking to kick him out only intensified efforts, calling the NEC meeting earlier billed for today.
Against the background of the division among governors over the fate of Oshiomhole, APC governors met with the president in the State House Monday, seeking his consent to indefinitely postpone the meeting.
Answering questions from journalists after the meeting, Chairman of APC Governors' Forum and Kebbi State governor, Atiku Bagudu, said the president obliged the request.of the governors.
"Also, we seek Mr. President's support to postpone the National Executive Council NEC meeting that is scheduled for tomorrow until such a time that the governors are ready to report back," he said.
Asked what was the president's response to the request, Bagudu said Buhari gladly acceded to the demand because it was the APC govenors' unanimous decision.
"Yes, he's so happy that we all agree to that," he said.
Bagudu also spoke on other issues discussed with the president, saying they informed him that the governors had agreed to resolve all lingering crises bedeviling the party.
He also said they used the forum to thank Buhari for the access he has always granted them both individually and collectively.
"We met with Mr. President. Among other issues, we discussed about the party in appreciation of Mr. President – how he has given access to each of us individually and collectively.
"Among the issues we discussed was the resolution that the governors have taken to work together to resolve all the issues in the party," he said.