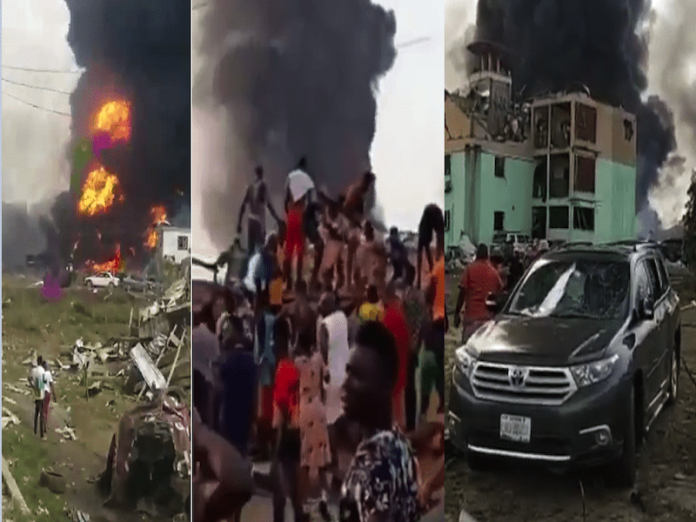 By Chiemelie Ezeobi
As emergency workers toil to rescue those trapped in the rubble of over 50 destroyed houses, the death toll has jumped to 15.
According to acting Zonal Coordinator of NEMA, Mr Ibrahim Farinloye, the bodies recovered include a family of four believed to be heading to church when they were caught in the explosion.
Giving further details, he said the family that died include a man, his wife and two sons.