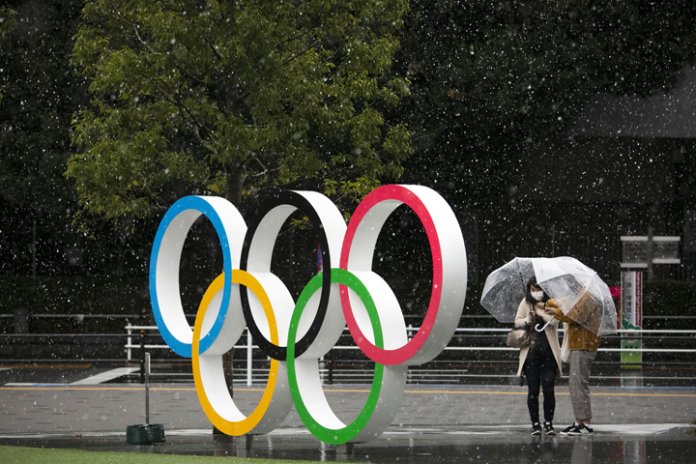 Japan Prime Minister Shinzo Abe said the Tokyo Olympic Games will go ahead as planned in July, despite coronavirus concerns resulting in the postponement of sporting events. Abe however added that the International Olympic Committee (IOC) would have the final decision whether Tokyo 2020 goes ahead.
"We will overcome the spread of the infection and host the Olympics without problem, as planned," Abe said. Japan has had more than 1,400 cases and 28 deaths resulting from coronavirus. The Tokyo Games is expected to cost about 1.35 trillion yen (£10.26bn), organisers said in December.
The Japan section of the Olympic Torch relay is due to start in Fukushima on March 26. The recent torch-lighting ceremony in ancient Olympia was held without spectators, before the rest of the relay in Greece was suspended to avoid attracting crowds.
Tokyo Governor Yuriko Koike yesterday vowed to take thorough measures against the coronavirus outbreak for the Olympic Torch relay through Japan and reaffirmed that preparations for a "safe and secure" 2020 Games were progressing.
Koike's comments came after Greece's Olympic Committee on Friday cancelled the remainder of the Olympic Torch relay through the country to avoid attracting crowds that could raise the risk of virus contagion.
"We're taking thorough infection measures with regards to the Olympic Torch relay domestically," Koike said according to TV Asahi, adding that preparations for a safe and secure Games were moving forward.
The Greek portion was cancelled after what organisers described as "unexpectedly large crowds" gathered when the flame visited Sparta on Friday – but organisers insist the procession will go ahead "safely" in Japan.
Organisers also maintain that the handover ceremony will go ahead at the Athens Panathinaiko Stadium on Thursday (March 19) but it will be held without public attendance, with similar arrangements in place to those at the Flame lighting ceremony in Olympia.
A Hellenic Olympic Committee (HOC) statement said: "Despite strong recommendations to the public not to focus on the ceremony in the flame crossing cities, the HOC took the difficult but necessary decision to cancel the rest of the programme on Greek soil.
"The decision was made in consultation with the ministry of health and the International Olympic Committee with a deep sense of responsibility, as public health is the ultimate good and in these difficult times a reasonable attitude is imposed by all sides."
Hollywood Actor Gerard Butler did carry the flame in Sparta before the cancellation. He had been invited by the city to do so as part of the celebrations for the anniversary of the Battle of Thermopylae in 480 BC.