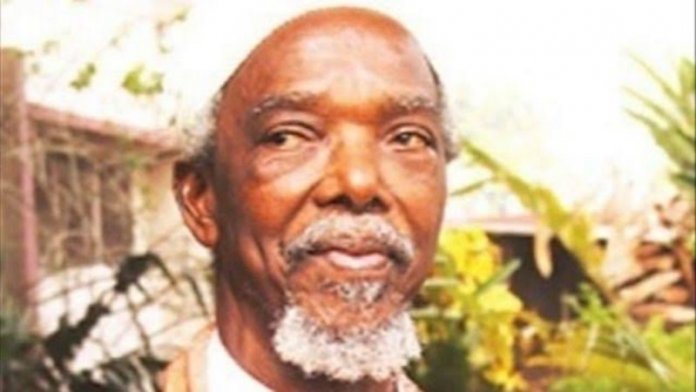 Oluchi Joy Robert
March 8 is dedicated to honouring women's achievements in different spheres of life annually. It is also a day that women from different backgrounds and culture come together to fight for women's rights and address issues of bias. The theme for this year's commemoration is #EachforEqual and as usual, it serves as an action-call for improvement of women's situations globally.
As Nigeria joins the rest of the world to mark this event, it is important to highlight some of the factors militating against women realizing their fullest potentials. One of them is the Tobacco menace.
Smoking still remains a leading risk factor for early deaths as 15 per cent of global deaths are attributable to it. While men are much more likely to smoke than the women-folk, about 250 million women in the world smoke daily. This translates to about 22 per cent of women in developed countries and about nine per cent of women in developing countries according to the World Health Organisation (WHO).
In all this, Big Tobacco is having a field day promoting smoking to women via false imagery of slimness, emancipation, and sexuality, among other lies. They even go as far as 'feminising' cigarettes by way of making it look extra slim and light colored in some cases. For reasons of self-esteem and peer pressure, a lot of young girls get hooked easier than the boys.
Tobacco use harms women in different ways than men. Statistics has shown that women who smoke as opposed to women who don't, experience infertility issues and delayed conception. Women who engage in smoking during pregnancy also experience still birth, premature delivery and reduction in breast milk for lactating mothers.
Smoking also increases women's risk of different types of cancer including cancer of the cervix. Hence women are more vulnerable to the dangers inherent in tobacco smoking and the negative impact it inflicts on health.
We cannot leave the tobacco industry to continue jeopardising the future of the girl-child through the various tactics they evolve to make profit at the expense of the health of addicted and passive users. It is because of this reason that tobacco control efforts should be a joint venture. Parents should be on the lookout for their kids especially pre-teens and teens.
Teachers should take their classroom work beyond teaching as even simple interactions between them and students can divulge this death habit. They can also include simple tobacco prevention and cessation tips in their school activities.
The commemoration of the IWD 2020 is an opportunity for all stakeholders to continue galvanising efforts to end the tobacco menace. Women rights groups across Nigeria and the continent must support the Federal Government's efforts geared towards eliminating the negative attractions of the tobacco industry.
While the Federal Government's gazette of the National Tobacco Control Regulations is commendable, its enforcement along with the NTC Act 2015 should be a thing of priority. It is particularly recommended that the ban on sale in single sticks, the ban on sale to minors and the recommended pictorial warnings on cigarette packs commence.
The inauguration of a Tobacco Control Fund as recommended in the NTC Act 2015 should not be delayed any longer to check the tobacco industry which is ever ready to exploit any available loophole.
Because Big Tobacco does not slowdown in its bid to recruit more smokers' especially young girls, we should also not rest on our oars as only healthy women can realise their full potentials!
…Robert works with the Environmental Rights Action/Friends of the Earth Nigeria.
Literary Icon, Eze Chukwuemeka Ike, Gets Burial Date
The Ndikelionwu community in Orumba North Local Government Area of Anambra State, recently hit by the sudden transition of her traditional ruler and one of the nation's literary icons, Eze Professor Chukwuemeka Ike, OFR, NNOM, has announced the burial rites of the departed king.
In a press release issued by the Eze Ikelionwu Xi Transition Council, commencing March 6 to April 5, flags will fly at half-mast in the eleven villages of the community to honour the distinguished king who will be interned on April 2 at the EzeIkelionwu Xi Palace, Ndikelionwu.
Already various committees have been inaugurated to accord the departed literary giant a befitting farewell. A strong federal government delegation is expected at the event, even as President Muhammadu Buharihas expressed federal government condolences to the family and to the people and government of Anambra State over EzeProf. Chukwuemeka Ike's demise.
The state government has also expressed interest in giving the one-time Pro-Chancellor of the Anambra State University and Deputy Chairman (South) of the state Council of Traditional Rulers, a well deserved burial.
According to the release signed by the President General, Ndikelionwu Welfare Association, (NWA), who doubles as Chairman of the Transition Council, Chief Sir Edozie Obasi, Palace Secretary, Prince Fortune Ike, and Chairman, Publicity/Liaison Committee, Prince ChidiNwafor, the town will play host to the crème de la crème of the society comprising top officials of the federal and state governments, West African Examination Council (WAEC), where he was one-time Registrar/Chief Executive; University of Nigeria Nsukka(UNN) where the Professor was Registrar; and several other universities within and outside Nigeria, where he was either honoured with awards or had played one key role or the other, authors as well as publishers, clergies and a host of others.
Explaining further in an interview in Lagos, Chike Uchime, a member of the Publicity/Liaison Committee and Editor-in-Chief of FORWARD MAGAZINE, said Prof. Ike was a literary colossus who influenced the course and cause of literary profession in Nigeria and Africa.
"His legacies can be found in university administration, literary development, community development, philanthropy, accountability and probity advocacy, as well as in pleading the cause of the poor and down-trodden in the society, among others".
A Literary Day/Book Exhibition will hold in his honour on March 31, while April 1, will feature two events – Tributes and Colloquium and Service of Songs, just as Internment is on April 2. Condolence Visits is for April 3 and 4, while Outing Service rounds up the ceremonies on Sunday April 5, at the St. Margret's Anglican Church Ndikelionwu.
Eze Prof. Chukwuemeka Ike was a writer of international repute with over 14 award winning novels and several other books and journals to his credit. He received the Nigeria National Honour of Merit Award (NNOM) – Nigeria's highest national prize for academic and intellectual attainment in 2008, after being conferred Officer of the Order of the Federal Republic of Nigeria – OFR, in 2001. He was the Founding President of the Nigerian Book Foundation.