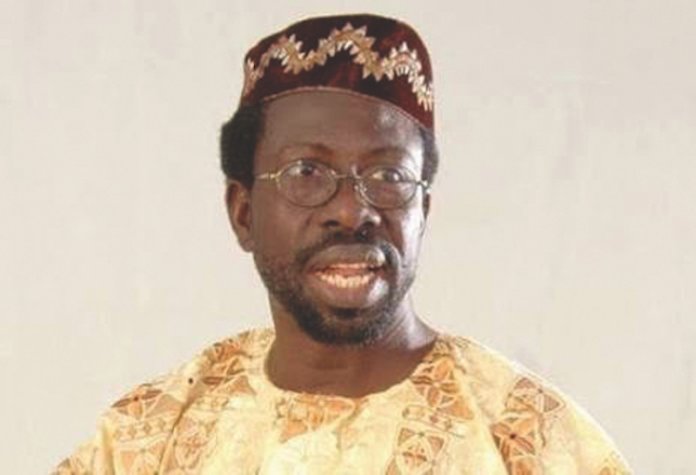 Yinka Olatunbosun
TRIBUTE
Agbeni, a commercial centre in Oyo's capital city Ibadan is the birthplace of Kayode Olugbenga Odumosu who hailed from Ogun State. On March 16, 1953, he was born into a life of hope. At 15, he ventured into acting. Of course, he learnt all the requisite skills and even more. His senior colleagues were heavy drinkers and would leave a little beer in the bottle when they asked him to return the bottle. That was where he picked up drinking as a pastime.
Meanwhile, he became one of the most prominent actors in the Yoruba movie scene known for classic movies such as Sango (1998), Jesus Mushin (2002), Omo Chairman, Tales of Eve: Simi (2011) amongst others. His character, Pa Kasumu was a middle-class, middle-aged father who is often handling serious family matters with a slightly exaggerated persona. His perfection of this role makes it difficult to separate the actor from his artistry. One of his younger colleagues, Yomi Fabiyi described him in a tribute as a "class act." His comedy was not too dramatic; his character was believable. His career has fetched him enormous recognition for his stage and screen acting. Once, he was named a most disciplined actor.
Odumosu lived a relatively quiet life outside the movie world until 2008 when he became ill.
"I started feeling like I had typhoid. I went to my private doctor, Dr. Femi Olayemi and he said I should do a cardio test. Since his hospital did not have the equipment or specialist to look into my case, he referred me to LUTH to see a specialist," Odumosu said in an interview with Sahara TV.
Two years earlier, he had stopped drinking. Before then, binge drinking was a part of his life and he never thought it was a problem as he never got drunk.
"Let me advise young people to drink responsibly. We used to bet on cartons of beer. Also, I stopped smoking in 1977 when I had my first son. But many years after, the doctors still found the traces of the smoke in my lungs," he recounted. Ironically, he would sport his signature cigar pipe in some of his movie roles.
The illness took its toll on his career as he found it difficult to read a script. In 2013, he was diagnosed with biventricular heart failure.
"I spent over N4m between 2009 and 2010. I sold my BMW car and two plots of land," he said.
Meanwhile, his colleagues such as Foluke Daramola began to solicit for funds on his behalf. He was featured on the 10th anniversary edition of the television series, "Who Wants to be a Millionaire?" alongside Nollywood actress, Ngozi Nwosu and Nnaemeka, a former N5m winner. He eventually won N500,000 for the sake of his health. It was reported that his health declined and he could barely walk or speak. Even his sight was impaired.
In 2019, he was one of the beneficiaries of Nolly Veteran SOS Project which was an intervention fund initiative to care for aging artists who can no longer provide for themselves financially due to old age or chronic illness.
When asked once what he would loved to be remembered for, he said it is his "scandal-free life." He died in his Abeokuta home on March 1 and a condolence register had since been opened for visitors at his residence.