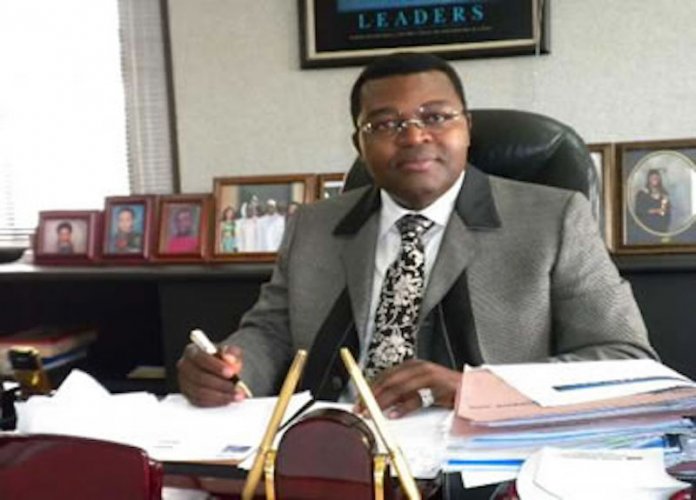 There are not that many individuals on the Nigerian social scene who have had nearly every aspect of their lives stripped by the clinical lens of the media. Even the billionaire renowned for fingers in many pots of the Nigerian economy, Musa Danjuma, has endured this kind of tidying so often that he has gotten the gist and now walks in the dimmer alleys of social life.
Many folks are familiar with Musa Danjuma only because he is the billionaire that arrested the heart and devotion of beloved Nollywood actress, Caroline Ekanem (later Caroline Danjuma). Way before he met her, however, Musa Danjuma was a boss of bosses, an affluent businessman with a lawyerly training and a knack for corporate management.
Born in 1954, Musa Danjuma studied Law at the prestigious Ahmadu Bello University (ABU) and went on to make a fine, successful lawyer after having attended the Nigerian Law School, Lagos. In time, he acquired post-graduate degrees in management courses, legal system development in Nigeria, national shipping policies, and Nigerian maritime trade, among others. These, added to his natural knack, soon established him as an invaluable principal in business management, administration, and law.
Musa Danjuma honed his proficiency as Executive Chairman with reputable corporations such as Comet Shipping Agencies, Nigeria American Line Ltd., Best Trade Nigeria
Ltd, and Five Star Logistics Ltd. – not to mention Berger Paints Nigeria PLC where he has been a non-Executive Director since 2000.
His marriage to Nollywood diva Caroline Danjuma yielded years of happiness, three kids and a divorce. It was this marriage that brought Musa Danjuma to the limelight for average Nigerians – although he had already established himself as a leonine character in the echelons of Nigerian society. On a side note, Musa Danjuma had already outlived four marriages before Caroline.
Recently, the spotlight has shifted away from Musa Danjuma, most probably on purpose. The billionaire has gone silent, choosing instead to reflect on the past years than erect new statues of corporate distinction. Regardless of the occasional mention, he gets from Caroline Danjuma, the bear has restrained itself to its cage, a low-profile existence that is not unfamiliar with men of his standing.