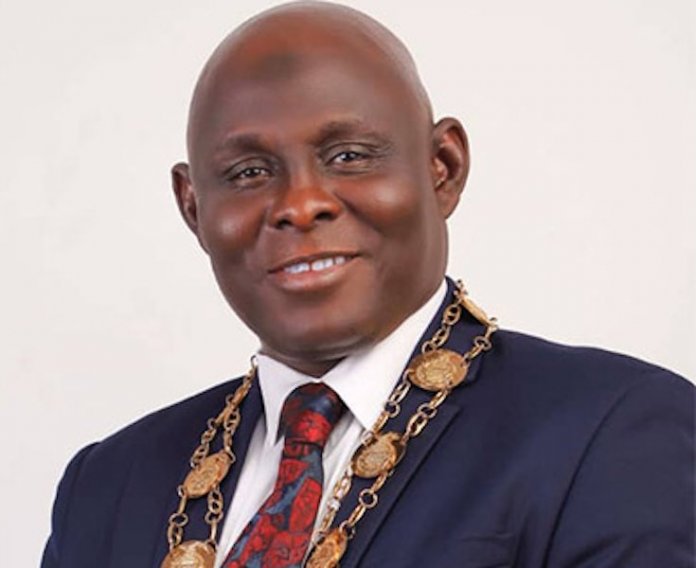 Babagana Mohammed is the 32nd President of the Nigerian Society of Engineers, appointed in January this year, he explained to Funmi Ogundare how the society would work with select universities and polytechnics across the geo-political zones in the country to fix learning-critical but dysfunctional engineering machineries in schools so as to enable mid and long-term sustainable teaching and learning experiences, as well as positively impact engineering practice, among other issues. Excerpts:
Coming on board as 32nd President of Nigerian Society of Engineer (NSE), how do you intend to complement the efforts of your predecessor in terms of upholding the ideals of the engineering profession and ensuring the country's development?
In NSE, we have a leadership recruitment process that guarantees continuity of programmes and initiatives. We are strategic about it. The incoming president is by and large expected to tie-in to existing programmes seamlessly because he has been part of the executive team. He is very conversant with the programmes and the reasons for their adoption. Specifically, I was the Deputy President for two years which predisposed me to the governance of the society. Suffice it to say, that existing programmes will run their full course while new initiatives, innovations and zeal will be brought on board to get things going faster in order to improve practice and guarantee national development.
Over the years, Nigeria has always showed preference for foreign engineers to develop the country, what effort will your administration make to train local engineers to deliver quality services?
It is our intention to intensify capacity development of our members through structured professional development plan. We intend to widen the horizon and deepen knowledge of our colleagues by providing specialised trainings based on skill audit and identified gaps within the context of our national needs. We must necessarily keep our members abreast of trends and best practices especially in the area of technology. The focus is to improve their individual value and knowledge base. They will in turn, impact our capacity to deliver value to the society at large.
Do you have plans to collaborate with the academia to ensure that they turn out quality graduates that will contribute meaningfully to the development of the nation? If so what are the plans?
We have been collaborating with the academia for long. Under my watch, we will intensify actions, as well as adopt programmes based on needs assessment and needs prioritisation carried out by special committees in concert with key stakeholders. We are going to work with select universities and polytechnics across the geo-political zones to fix learning-critical but dysfunctional engineering machineries in schools. This would on the mid and long-term enable sustainable teaching and learning experiences, as well as positively impact engineering practice going forward.
Part of your strategic development master plan is innovation management and building capacities of young engineers, how effective do you think this can be sustained for the development of the country?
We are focused on identifying areas of critical national needs. We intend to put together a study group to work with the academia to fashion out realistic and cost effective solutions to existing challenges.
What strategies will your administration adopt to identify critical engineering problems and collaborate with universities and research institutes for innovative solution?
We will collaborate with the academia through study groups to ensure an all-critical-hands-on -deck approach to problem identification and problem solving. We are also going to rev up energy and encourage innovation and creativity. We will incentivise group efforts toward the search for home-grown engineering models that can add value to the society. Research efforts geared towards fixing existing engineering challenges will interest us. We will partner with groups and individuals in that regard. It is our ambition to consult and work with COREN in order to improve the engineering curricular in the universities and polytechnics to make them more practical and solution-focused.
There has been an outcry over the deteriorating quality of engineering education and training of students from Nigerian tertiary institutions, what do you intend to add to the curriculum to make a major difference on the quality of graduates being turned out?
Most people are of the view that the quality of education has deteriorated across board, not just engineering. A holistic evaluation is necessary to enable us situate the challenges as it affects engineering. In this regard, we will look at the teachers and the quality of training or exposure they receive. We will subsequently make recommendations. Secondly, we will look at the engineering curriculum to determine its continued relevance to our present and long-term needs etc. The learning environment and aids are also critical success factors of interest. There is no doubt that progress will be made if we understand the challenges and then fix what needs to be fixed.
What is your view about the presidential executive order and what step will your administration take to hold the federal government accountable in providing the enabling conditions for engineers to take full advantage of the order?
Presidential executive orders are simply official directives from the president to enable effective governance or service delivery to the nation. As a patriot, I owe the nation and the president the civic responsibility to support actions and initiatives with potentials to improve governance. I am therefore in support of the presidential executive order in our context and circumstance. We will continue to collaborate with the government to bring about needed changes in the engineering sector. We will continue to show leadership of thought by suggesting how the Nigerian engineers can partner with the government to save costs without compromising quality in engineering project execution.
What efforts will your administration make to sustain new approaches to Technical, Vocational Education and Training (TVET) in the country?
Technical, Vocational Education and Training (TVET) provides skills and knowledge for employment. It is recognised as a crucial vehicle for social equity, inclusion and sustainable development. It provides opportunity for people to further their careers and to earn a decent living. We will take concrete steps to partner with the government, select universities and polytechnics to initiate technical vocational training pursuant to our developmental and national productivity objectives. Using the existing tertiary institutions and manpower to organise technical vocational training is one idea that we intend to explore.