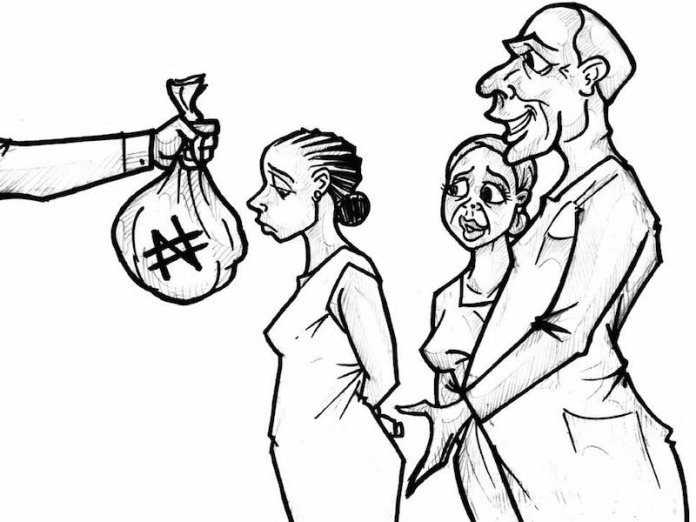 Government could do more to curtail the illegal business
That there is an urgent need for a collective action against human trafficking in the country cannot be overemphasised. The challenge is assuming a dangerous dimension given the recent rescue of a Nigerian who was trafficked to Lebanon under the guise of working as a teacher. Lebanon has suddenly emerged as the new destination for human traffickers to exploit vulnerable Nigerians. But so are many other countries in Asia and the Middle East which should compel the authorities to do more in the area of sensitisation.
At the beginning this year, it was reported that no fewer than 4,500 Nigerian girls within the age bracket of 18 and 30 years were lured to Lebanon in 2019 by recruiting agents who gave the false impression that they would get them decent jobs. Around 1,000 of the girls were rescued by the federal government from sexual slavery. The outcry against human trafficking was boosted following the ordeal of Ms Omolola Ajayi, a single mother from Kwara State, who was trafficked into the Middle East country with the promise of a work offer. On arriving there her passport was confiscated while her Lebanese employer allegedly made overt attempt to defile her.
The Kwara State government should be lauded for its prompt intervention on this particular incident, which led to the arrest of three suspects (two Nigerians and a Lebanese) who were directly connected to the crime. This discreet effort helped to fast track the rescue of Ms Ajayi from the claws of her captors in Beirut, before she was handed over to federal authorities in Nigeria. But the National Agency for the Prohibition of Trafficking in Persons (NAPTIP) and the Police can do more by clamping on the recruiting agencies as a way of containing this perennial problem.
Motivated by profit, human traffickers exploit mostly vulnerable people by force, fraud and deception. Trafficking is an affront against humanity and on our psyche and pride as a people. It is also a grave infraction on human rights. But government, at all levels, must begin to tackle the push factors, notably economic hardship and unemployment that make many of our young men and women to embark on perilous journey through the Sahara Desert and across the Mediterranean Sea.
Unfortunately, illegal migration is never a ticket to unlock the proverbial greener pastures. On the contrary, it exposes the migrants to all manner of risks and harms from human traffickers and bandits.
Some of these migrants are subjected to dehumanising conditions that are comparable to modern day slavery. Many of them are stranded in transit camps and become commodities for financial gain. Many are also starved and tortured in detention camps, while the ladies are often sexually abused, impregnated and infected with STDs before being deported to Nigeria. But the major risk to these economic migrants is the possibility of drowning while journeying aboard overloaded rubber dinghies across the sea. According to data from the International Organisation for Migration (IOM), thousands of migrants have been reported dead or missing in the Mediterranean Sea since 3rd October, 2013, when over 360 people died in a shipwreck off the Italian Island of Lampedusa. The year 2016 was particularly deadly as a reported 5,143 migrants disappeared in the waters of the Mediterranean.
While we condemn human trafficking, we are of the strong belief that a demonstration of political will to diligently prosecute offenders would send a clear message that it is no longer business as usual. There is also a need for a sustained sensitisation of Nigerians especially in rural areas on the dangers posed by 'good Samaritans' who offer better lives for young boys and girls away from the watchful eyes of their parents and guardians.
Quote
Government, at all levels, must begin to tackle the push factors, notably economic hardship and unemployment