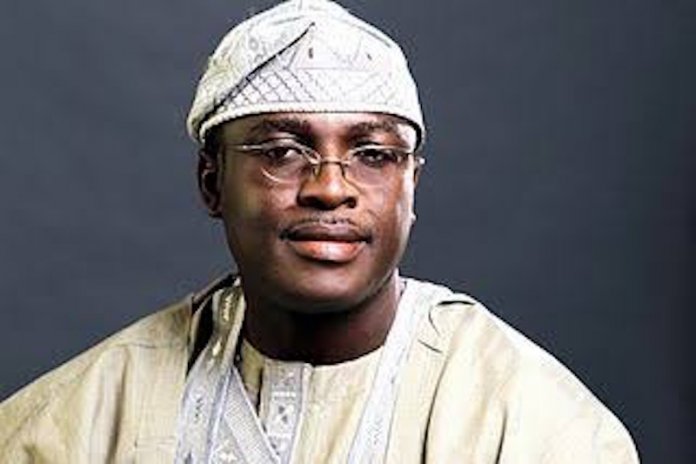 The Chairman, Governing Board, Small and Medium Enterprises Development Agency of Nigeria, Mr. Femi Pedro, in this interview says it will soon be mandatory for micro, small and medium scale enterprises operating in the country to be registered before they participate in any business transaction with any agency of government. The former Lagos State deputy governor also explained the rationale behind the agency's current drive to have small businesses registered on government portal. James Emejo brings the excerpt:
What are the objectives of the MSMEs Mass Registration Programme (MMRP) being undertaken by SMEDAN?
The main objectives are to develop a comprehensive database of all MSMEs in the country on the basis of products, sectors, geographical locations, size, owners' personal information, etc. This information is critical for policy makers, financiers, investors, MSMEs, donors, and the general public. The information will identify formal and informal businesses and help policy makers to migrate businesses from informal to formal.
How does the proposed registration differ from that of the Corporate Affairs Commission (CAC)? Don't you foresee a conflict?
The MMRP is very different from CAC registration. The MMRP captures data from all MSMEs including the multitude that are not registered with CAC. It will also provide more detailed information than the CAC and it registers only active and going concern enterprises unlike CAC that registers businesses even when they only exist on paper.
What is SMEDAN's overall plan/endgame for MSMEs in the informal sector of the economy?
SMEDAN is the apex agency responsible for the growth and development of MSMEs nationwide. SMEDAN provides advisory, training, capacity building, grants, market linkages, funding support, MSME marketplace and entrepreneurial development to all MSMEs across the country. It is part of SMEDAN's mandate to move businesses from informal to formal and grow micro businesses to small and small to medium and medium to large.
What are the total numbers of MSMEs presently operating in the country?
Our last annual survey conducted in conjunction with the National Bureau of Statistics estimated about 42 million MSMEs nationwide. But this figure is merely an estimate and the actual figure is yet to be ascertained. The MMRP will hopefully provide us with a more accurate and detailed statistics.
How reliable is the SMEDAN registration portal for MSMEs against Internal and external manipulations?
Our portal was developed and designed by reliable and tested technology consultants. We are assured that it is safe and protected by firewalls against any form of hacking or manipulation. The process is however ongoing and subject to regular and periodic reviews to ensure continuous improvement.
What benefits do those captured in this exercise stand to gain?
I encourage all MSMEs in the country to register now. Every registered MSME will be provided with a unique identification number which will enable other users to identify specific MSMEs. The registration will enable policy makers, lenders, funders, investors and prospective partners to verify information provided by MSMEs and aid them in decision making. Likewise, it may soon be mandatory for every MSMEs to be registered before they could participate in any business transaction or relationship as contractor, supplier, grantee, consultant, partner etc with any government agency in the country. In addition, private sector organisations like banks, insurers, manufacturers, service providers etc may soon insist on registration numbers before any engagement with MSMEs. It is also mandatory now for MSMEs to be registered with SMEDAN before it could participate in or benefit from any SMEDAN program, project and services.
What are the benefits of the programme to the economy at large?
The Nigerian economy will benefit significantly because registered MSMEs will attract focused and targeted funding and advisory support, entrepreneurial development and support services from funders, financiers, policy makers and donors which will enable the MSME sub-sector to grow and employ more people and expand the country's Gross National Product
What is the difference between the recently released national MSME survey and the on going mass registration programme?
The national survey uses samples from few select number of MSMEs and uses the information to predict or estimate for the national population of MSMEs. The MMRP is like a census which will develop actual statistics of MSMEs nationwide. The MMRP will provide more precise, more accurate and more reliable information.
How will those MSMEs in the rural areas know about this registration?
We are embarking on a nation-wide publicity and awareness campaign but this is dependent on availability of funding. Presently, funding is inadequate but we are hopeful that the agency will soon attract higher budgetary allocation from the Federal Budget and funding support from donors
Is the programme funded by an international donor agency or SMEDAN funded?
The project is presently being funded by the federal government through budgetary allocation. We however wish to use this medium to appeal to local and international donor and other agencies to support SMEDAN
Tell us about the success recorded by your board since you became the chairman?
Our Board has been very active and productive since we were inaugurated in 2008. We have provided support to management to enable it expand the scope of operations of SMEDAN and increased the number of MSMEs beneficiaries of SMEDAN programs and projects. Our Board is also responsible for this MMRP initiative in conjunction with management. There's a healthy and cordial working relationship between Board and Management
Any word of advice for MSMEs in Nigeria?
MSMEs should register on the MMRP portal NOW. Please visit our website and register to obtain your unique registration number and begin to tap into numerous programs and services of SMEDAN and other organisations in the MSMEs universe.