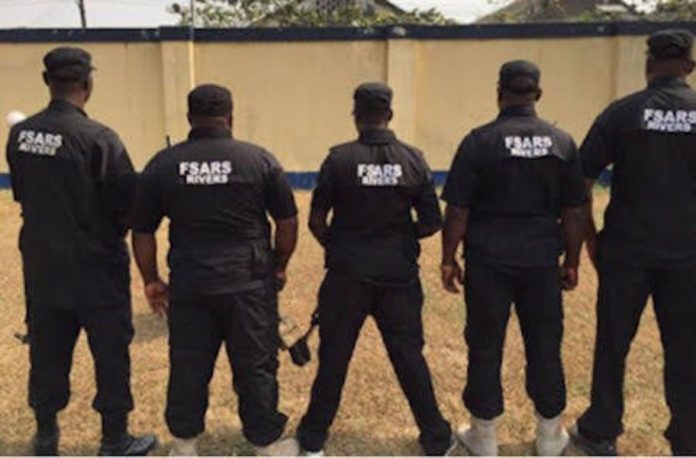 This SARS, why can't they just be disbanded once and for all? I think they are more trouble than you can imagine. No day passes that we do not hear one story or the other.
This latest one in Sagamu to say the least, was very shocking. We used to see them all over the place, especially in Shomolu as they drive around like an army of occupation. Thankfully, I have never had any encounter with them. It was only once I was going into Iwaya that it looked like they wanted to try me.
I was driving in my gleaming new BMW – mbok, I go tell una the story of this one o. Make I just talk small that was how one light spoil inside the car o, Cosharis say na N900,000- one small light o. I have dashed them the car – so as I drove, this team of SARS people just appeared by my side. They parked looked at me very well, I was their profile – uncombed hair, tattoos all over my body and t-shirt. I looked like Naira Marley.
They ordered me to park. I parked but did not open the car. They came out, walked round the car, I just went into massive prayers, Oh God, The powers of Jerubabel amaze around me, destroy Oh God, the Philistines are around me, destroy! As I was praying I remember I had not paid tithe for a year. So I immediately asked for forgiveness and the fire of Damocles to descend and burn to pieces these sons of Esau as they attempt to ransack me. God must have checked his accounts and discovered that I used to pay tithe before because he came down.
The head of the team, tapped on my window and with a smile with yellow teeth said, "Oga, you be musician"? And I replied that I used to sing back up for Mandators, and he screamed, 'I know you and I say yea I know you. And he said, no be your mama be that mama Calabar for Abiodun bus top for Shomolu wey get big yansh….. I could have replied him and told him about his mother's k-legs but I look the gun and sheepishly replied, na me. He say, your mama na nice woman. Oya dey go. Mr. Inspector General of Police, I think the time has come for you to scrap the whole damn thing.
They have passed their shelf life and rebuild a crack elite team made up of university graduates funded by corporate Nigeria and with international exposure so they can police and fight crime using the best of international practices and not these goons we are seeing who are adding to the problems instead of resolving them. I tire.