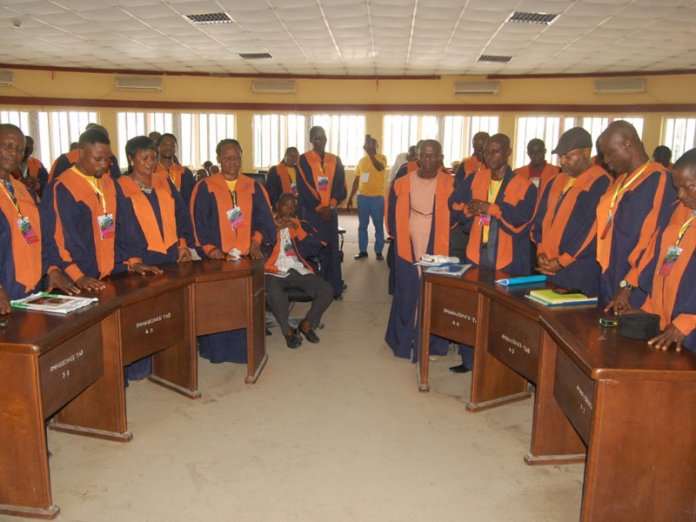 Not relenting on his dreams and visions to make Nigeria a better place, especially for the youths, Bishop Sam Zuga of House Of Joy Ministry and Founder of Samzuga International/Empire has officially launched Samzuga Empowerment Academy in Yola.
This is coming few days after the philanthropic cleric launched the establishment of 1,000 businesses for women and youths through a soft loan grant and Free Solar Installation and System Training scheme in Adamawa State.
Samzuga empowerment academy is established in Yola to train anyone who applied for the Samzuga Empowerment soft loan.
"This school will be teaching Financial Intelligence. Many people failed as a result of lacking Financial intelligence.
People will be trained and properly guided before they can receive the Empowerment soft loan according to the procedure," he said.
The project is part of Samzuga's vision 0202-2020 which captures some of the solution towards building a better Nigeria.
The Bishop who is troubled over Nigeria's poor economic situation and the suffering masses continues to identify the problems of the country and re-emphasizing on the need to build a better Nigeria.
Also speaking at the recent official launch of his free Solar Installation and System Training scheme in Adamawa State, Samzuga explains the inspiration behind the solar project, "I travel far and wide and on different occasions, I noticed that other countries have moved ahead of us and we are still behind because of lack of knowledge. If we leave government to do everything, we won't make headways. I want to be creative and help the youths as much as I can. Everything I offer is free. I want to impact on the youths to be creative. Keep them busy while they are also making money for themselves. They all shall be trained until they become the bosses of light with solar energy," he noted.
Other projects of the highly revered Cleric include, Samzuga Empowerment Academy, Samzuga international football Academy, Samzuga international family, Samzuga business Empire, Samzuga foundation, Samzuga University of Technology, Samzuga Agro and global resources, Samzuga Gospel Dancers and Entertainment Industry, Samzuga Garments, Beauty and Fashion Industry and Samzuga Gold Trading LLC.