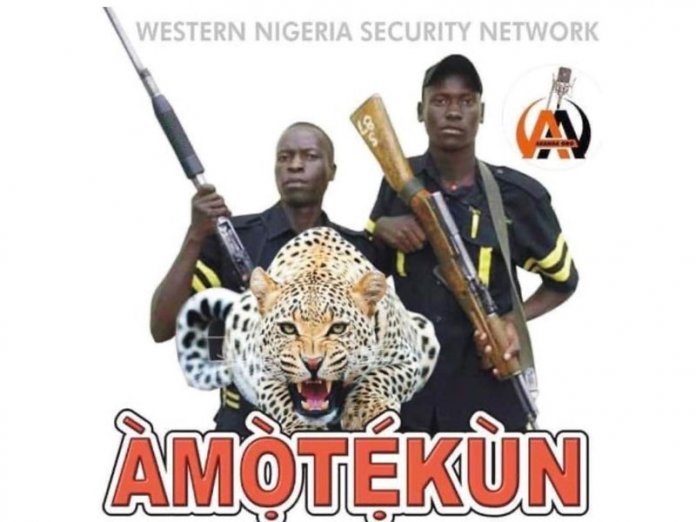 By Dike Onwuamaeze
The Osun Divisional Conference of Obas has declared its total support for the Amotekun security outfit, which was initiated by the six governors of the Southwest. The conference, which was held at the Palace of His Royal Majesty, the Elerin of Erin Osun, on Thursday February 27, described the Amotekun as a well thought out proactive step meant to ensure the security of lives and property in the region.
It also commended the Center for Black Culture and International Understanding for as well as all the state house of Assemblies in the region for allowing the Obas, members of the public and other stakeholders to converse their positions on the issue of security and the Amotekun.
The conference also commended the Governor of Osun State, Mr. Adegboyaga Oyetola for his superlative achievements in the past 15 months that he has presided over the affairs of the state.
The Obas also identified with all the governor's programs and passed vote of confidence on him, praying God Almighty to continue to support him in the task of governing the state.
The conference, which comprised all the Obas from Osun Central and Osun West, singled out the reversion of school names and uniforms in the state to their former ones by the state governor for special commendation. It added that other "policies meant to improve the quality of education at the primary and secondary educational levels were equally supported."
The conference, also commended the Osun State Council's of Obas intervention, under the leadership of His Imperial Majesty, Oba Enitan Adeyeye Ogunwusi, in the imbroglio involving the Oluwp of Iwo and the Agbowu of Ogbaagbaa.
It enjoined the affected Obas to allow peace to reign in their area while "admonishing Obas to exhibit high level of restraint in their dealing with colleagues and
subjects."