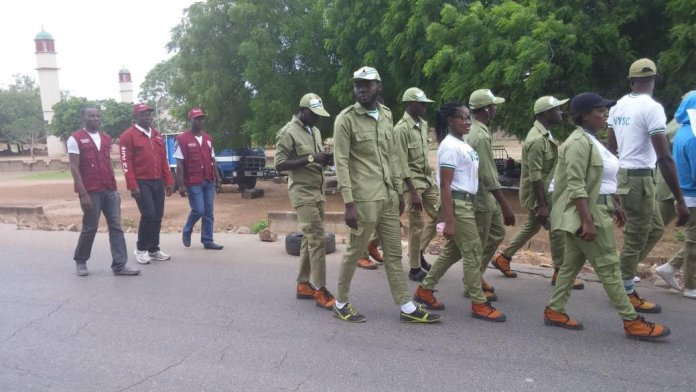 Onuminya Innocent in Sokoto
No fewer than 420 persons on Sunday benefitted from the free medical outreach organized by the National Youth Service Corps (NYSC) for the people of Gambu and seven other villages of Dogon Daji area in Tambuwal Local Government of Sokoto State.
Speaking on the medical outreach with the theme: 'Health Initiative for Rural Dwellers' (HIRD), the NYSC Coordinator in Sokoto State, Mr Philip Ebatonme Enaberue, said it was a response to the rate of deaths among the poor and rural people, most of which could be avoidable.
Represented by the Assistant Director, Alhaji Abubakar Bawa, Enaburue regretted that people in rural areas do not have access to health care services either because they do not exist or they are above their reach.
He said that in reaction to this, the NYSC engaged the services of corps doctors and other medical related graduates to attend to those in need.
The NYSC coordinator commended the corps members for their dedication to service while describing them as qualified to give the best medical services.
He promised that the outreach would be a continuous exercise.
Enaburue thanked the people for their impressive turnout and their cooperation towards the success of the outreach.
On his part, the leader of the medical team, Dr Arubison Ebjmobowet, said malaria has the highest number of cases with over 300 cases followed by childhood diarrhoea and hypertension.
Dr Ebjmobowet further disclosed that about 150 patients were referred to specialist hospitals for follow up due to the nature of their ailments, stressing that most referral cases are surgical.
Responding on behalf of the beneficiaries, the Village Head of Gambu, Alhaji Hussaini Dikko Maiturare, thanked the NYSC for considering his community for the outreach.
Also speaking, the Director, Border Community Development Agency (BCDA), Alhaji Farouk Maiturare, lauded NYSC for its benevolence.
Maiturare called other agencies to emulate NYSC, pleading that the exercise should be a routine one.