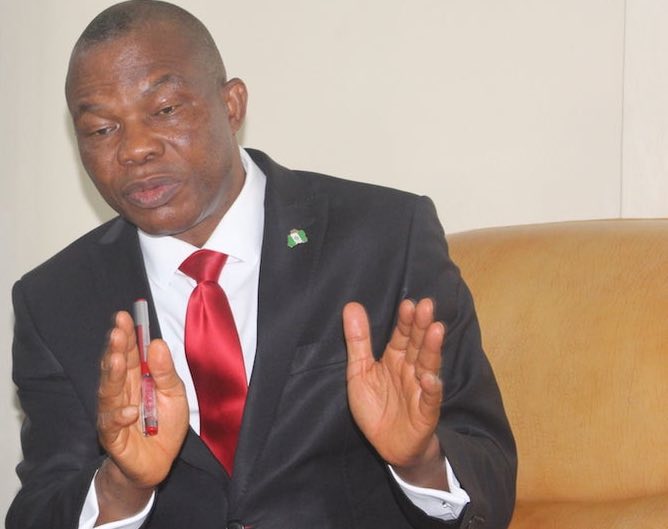 The Provost of the Abia State College of Education (Technical), Arochukwu, Dr. Philip Nto has faulted a story titled 'Disquiet at MOUAU, as Female Lecturers Accuses VC of Sexual Harrasment', published on January 22, 2020.
He claimed that he was not consulted before the publication of the article.
He spoke through his lawyer, Mr. K.I Oleh of Sanctum Chambers in a statement made available to THISDAY.
According to the lawyer, "our client considers these reproduced portions libelous. The libelous and utmost had faith exhibited in the writeup, succeded in dragging in our client to the smear campaign against the vice-chancellor, our client became the issue."
He said he considered the article libelous because their client was given up as supporting evil as the crony of the vice-chancellor, adding that the write-up was slanted to favour Dr. Favour Mbah to the detriment of the provost, who was not interviewed to say his own part of the story.
"Our client was given out as the writer of the article against Patricia Mbah when our client merely forwarded the write-ups to Mbah against for her awareness of what was trending, your reporter would have known the true facts."
He said there is nothing in the write-up that supports that any effort was made by the reporter to hear the client's side of the story, especially that he didn't write the alleged libelous matter, but rather forwarded same to Patricia Mbah as colleague for her information and awareness.
"Our client has been demeaned and his reputation called into question. He has been portrayed as a supporter of evil with intent to benefit there from," the statement read.