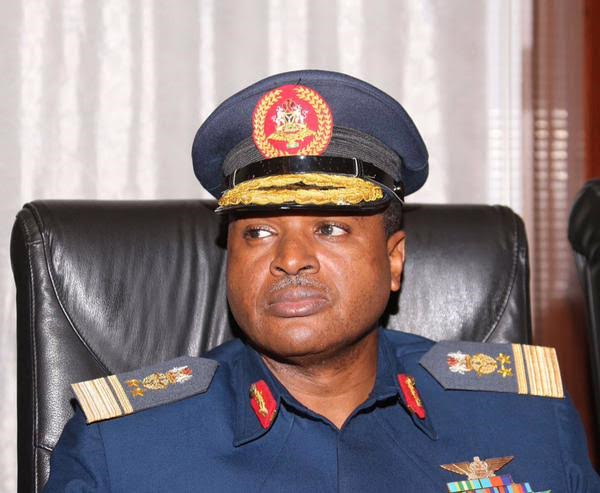 By Laleye Dipo
As a result of incessant attacks by bandits and resultant injuries to several villagers, the Chief of Air Staff, Air Marshal Sadiq Abubakar, has directed that more assault helicopters and medical personnel be immediately deployed in troubled communities in Niger State.
Abubakar said Air Force medical personnel will also now give free medical treatment to victims of bandits' attacks presently at the Internally Displaced Persons' (IDP) camps in the state.
The Chief of Air Staff gave the directive in Minna on Tuesday when he paid a courtesy visit to the Niger State Governor, Alhaji Abubakar Sani Bello, after assessing the progress of the ongoing air operation in the state.
He said more troops would be deployed in the state to complement existing ones on the ground.
Exchanging views with some newsmen, Abubakar assured the people that the war against Boko Haram, kidnapping and bandits in the country will soon be over.
"The Nigerian Air Force is working closely with other security agencies under the directives of the president to ensure that banditry activities is brought under control.
"I am here to access what we are doing in terms of air operation to support the ground troops to ensure that the challenges we are facing here in Niger State and other parts of the country is addressed.
"I have taken the assessment of the progress so far, and I have seen that we have enough logistics. We have enough aviation fuel brought from our strategic reserves and in the next few days we will deploy more helicopters to give more supports to the ground troops.
"With additional personnel to support the ground troops, we should be able to substantially reduce this crisis that we are having," he said.
Abubakar said that before the end of the week, Air Force medical personnel will be at the IDP camps to carry out the free medical treatment.
Earlier, Governor Bello had told the Chief of Air Staff that the last three months had been very challenging for the government and people of the state following the activities of the bandits.
Bello however assured him that the state government will give the necessary support to all security agencies in the state in the fight against banditry.
He commended the Air Force for its commitment to the fight against banditry in the state, saying: "The Nigerian Air Force has been of tremendous support to the state in the fight against the bandits, and we thank them for their efforts.
"We will continue to support our security agencies so that they can help us win the war. We will provide them with what we can on our side, and we hope the situation will soon be brought under control."