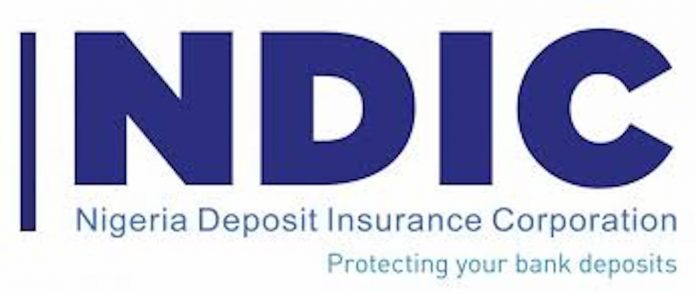 •Says depositors of 18 failed banks fully paid
Ndubuisi Francis and James Emejo
The Nigeria Deposit Insurance Corporation (NDIC) has liquidated no fewer than 425 financial institutions in the last 30 years of operations, as at December 2019.
NDIC, which was established by Act 22 of 1988 (now NDIC Act No 16 of 2006), commenced operations in 1989.
A breakdown of the liquidated 425 institutions indicates that 51 were deposit money banks (DMBs), 325 microfinance banks (MFBs) and 51 primary mortgage banks (PMBs).
The corporation, which was set up as a risk minimiser, also said it successfully paid all the depositors of 18 DMBs (both insured and uninsured) through efficient and diligent liquidation activities.
The commission, however, noted that payment of depositors of Fortune International Bank, Triumph Bank and Peak Merchant Bank was suspended as at the end of 2019 due to a litigation challenging the revocation of their operating licences.
The Assistant Director, Insurance and Surveillance Department of the NDIC, Mr. John Kayode Abiodun, gave the data in a presentation at the 2020 Finance Correspondents Association of Nigeria (FICAN) forum in Abuja.
He said: "Through efficient and diligent liquidation activities, the corporation has successfully paid in full the deposits of the customers of 18 DMBs, (both insured and uninsured) while payment to depositors of Fortune International Bank, Triumph Bank and Peak Merchant Bank was put on hold as at end of 2019 due to litigation challenging the revocation of their operating licence.
"The effectiveness of the NDIC's efforts in failure resolution had been impaired by a number of constraints and challenges which included: delays in revocation of the licences of terminally distressed banks; depositor and creditor apathy and ignorance (delay in filing claims); recovery of debts owed the failed banks."
He identified the challenges facing the corporation as the "legal actions of owners of closed banks; protracted litigations; disposal of low quality physical assets of the closed banks and provision of timely liquidity support."
He said banks are legally empowered to debit accounts of indebted customers held in other banks to defray their liabilities.
The CBN recently approved a framework allowing the banks to access accounts of indebted customers to offset their indebtedness.
The initiative, which is made possible by the biometric verification number (BVN) technology, was aimed at addressing the persistent issues of non-performing loans occasioned by rising loan default as well as enable the banks to increase lending to boost the real sector.
The financial institutions have been averse to advancing credit to the private sector, particularly those considered too risky, including agriculture and small businesses, citing their tendencies for defaulting on repayment plans.
But whether banks have the legal rights to access as well as debit their customers' other accounts had been subject of dispute in recent times.
However, Abiodun said commercial banks could do so now following the introduction of the policy that empowered them.
He explained that the right of banks to debit its debtors were already contained in their terms of services with customers.
He also stated that the practice was geared towards bringing sanity to the banking system.
"Yes, it is legal. Some of us don't read when we are opening our accounts. Some of these conditions and terms that are in the paper when you are opening your account contain some of these provisions that if you are owing a bank then the bank has a recourse to take the money from the other bank that you have money.
"Even if they are not there in written words, banking practice calls for that if you have an account with another bank in your name and in your right and it is traceable with this BVN, wherever you have an account is already known.
"I am not talking of a situation where you have a joint account with somebody or a company account that you are a signatory but the one in your right and in your name. The information on the BVN will bring everything together.
"So by banking practice, you cannot be owing somewhere, it amounts to crime- you cannot be indebted and you carry gold necklace, beautiful clothes and you're dancing at a party and spraying money and yet the bank that you are owing is already suffering or being liquidated. Definitely, common sense says that money can be transferred and used to offset your indebtedness," he said.