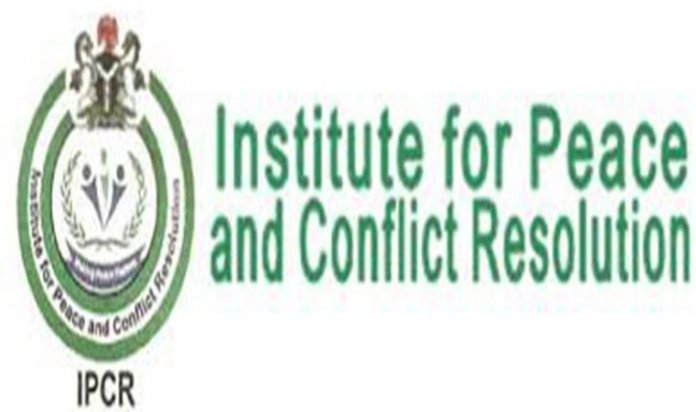 By Olawale Ajimotokan
An appeal has gone to the public and government to adopt the traditional methods of addressing banditry and violent conflicts which have become common feature in Nigeria.
The Director General of Institute for Peace and Conflict Resolution (IPCR), Dr Bakut T. Bakut made this plea during the advocacy meeting for tolerance and peaceful coexistence for traditional and community leaders in the Bwari Area Council of the FCT.
The advocacy was organised by the institute in collaboration with Hon Micah Yohanna Jiba, the lawmaker representing Bwari, AMAC Constituencies in the House of Representatives.
Bakut noted that some of the violent conflicts occurring at inter personal, group and community levels required traditional approach of handling.
Bakut, who was represented by the Director Democracy and Development Studies, Emmanuel Mamman, said the advocacy meeting was organised to create awareness in traditional and community leaders to effectively carry out their age-long pivotal role in conflict resolution and peace-building in their communities.
He asked traditional rulers, as custodians of culture and tradition to play specific roles and functions in the provision of safety and security to communities, noting they can also play enormous role in the resolution of disputes over land, boundary, chieftaincy matters, marriages and herdsmen violence among others.
"There is need by the community leaders to adequately respond and prevent conflicts from becoming violent. The traditional leaders should be able to build social cohesion, unity and peace in their communities.
"There can be no development if there is no peace; tolerance is one way of negotiating solutions to problems and traditional rulers are expected to be mechanics," Bakut said.
One of the participants, Chief Japhet Akawu described as one of the high points from the advocacy meeting the appeal to youth to embrace peace by not always taking the law into their hands.
Akawu, who is the Village Head of Tasha 1, Juwa Chiefdom said when the people are tolerant they will achieve peace.