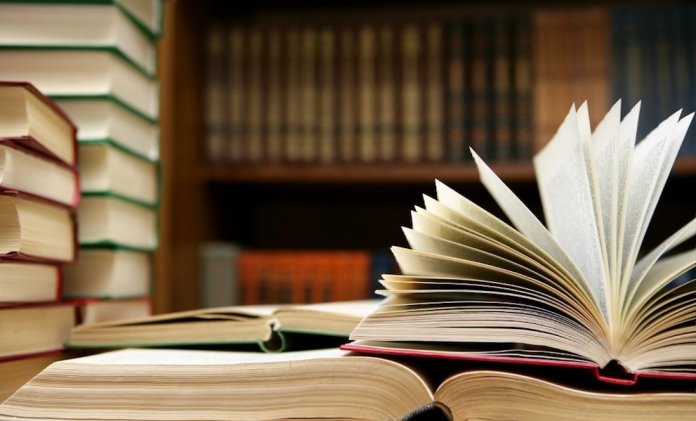 *As lawyer donates library to reverse trend
By Alex Enumah in Abuja
A Professor of Surgery at the University of Abuja, Sir Hycint Nwadiaro, has decried the waning reading culture in the country, stressing that a country can hardly experience true development when its citizens hardly read.
Professor Nwadiaro, stated that notwithstanding the availability of technology, particularly e-books, there is need for students to acquire and read from textbooks in order to get indepth knowledge in their chosen field of endeavour.
He was speaking at the formal launch of the Readmoore House Library Foundation and the Learned Company in Abuja.
The projects were donated by a female lawyer as part of contributions to the development of humanity.
Speaking at the occasion, the university don, said, "I have been advocating for the improvement of reading culture in the country, knowleged resides in the books.
"Today people engage more with technology failing to realize that what you goggle is not in-depth as what you read in the textbook".
Professor Nwadiaro, who disclosed that he and his family were challenged by the works of the Readmoore House Library Foundation, added that his family have recently agreed to convert one of their family houses into a library.
According to him, giving back to society is one of the ways to make society better.
In a welcome, Chief Executive Officer, The Learned Company and Readmoore House, Mrs Undiga Emuekpere, said she was motivated to embark on the projects by the level of decadence around in the society.
She said, "A lot of graduates can hardly write or speak good English and this is because they don't have enough books to read. So when I had opportunity to get used books from charities abroad I did not hesitate".
She acknowledged the challenge most parents face in this regard, particularly with the disappearance of public libraries in most parts of Nigeria. "The children are growing up now and we can't wait for government, so we thought we can use our family property as a community library to help the less privileged among us.
"We are living in an information age and you cannot key into the information age if you are not literate. If you have a society where people do not read and are not functionally literate, then there is really no basis to begin to talk of development.
"Our goal is to promote literacy and expand horizon", Emuekpere added.
On the Learned Company, Emuekpere, who is a legal practitioner, she the profession is going through changing times and women continue to be at the receiving end hence the need to find a way of helping out.
"The legal profession does not enjoy very high degree of gender parity, how many women SANs do you have. It is support system that makes it possible for women to succeed but this support system is really not available to most women.
There are places that are still difficult for a woman professional to meet with their male counterparts because of our African ways.
"You cannot call a client meeting as a female professional just anywhere. Also as a professional, you want to maintain your professional standing, you want to be in control of the environment, so ideally, you should not be meeting your client at a place of your client chosen, you should be the one to choose the place", she said.