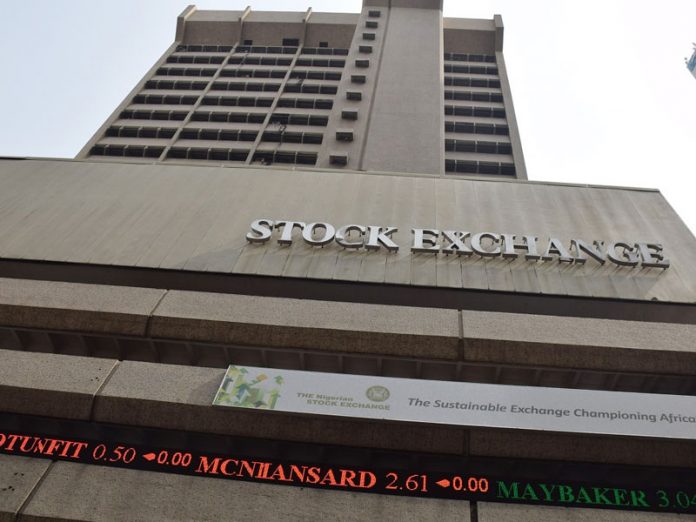 A review of financial performance of banks quoted on the floor of the Nigerian Stock Exchange (NSE) as at half year of the financial year ending December 31, 2019, indicated there is a tough battle between the top five tier-one banks. Bamidele Famoofo reports
Banking was redefined some 29 years ago in Nigeria when some young Nigerian bankers, Mr. Jim Ovia, and the duo of Mr. Fola Adeola and Mr. Tayo Aderinokun, and much recently,  Aigboje Aig-Imoukhuede and Herbert Wigwe, took the Nigerian banking industry by storm to create banks today regarded as  'new generation banks'.   Zenith, GTBank and Access are indigenous banks that emerged to lock horns with the likes of First Bank, Union Bank and UBA Plc, otherwise referred to as the 'old generation banks'.    These three banks and others licensed by the Central Bank of Nigeria (CBN) in the same period have continued to challenge the older banks, giving them a run for their money.
Needless to say, the 'new banks' now lead among top five tier-one banks in the country both in terms of profitability, assets, deposits and loans and advances, as they continue in their battle for supremacy in the industry.
Zenith Bank Plc established by Mr. Jim Ovia, was incorporated in Nigeria under the Companies and Allied Matters Act as a private limited liability company on May 30, 1990. It was granted a banking licence in June 1990, to carry on the business of commercial banking and commenced business on June 16, 1990. The bank was converted into a public limited liability company on May 20, 2004. The bank's shares were listed on October 21, 2004 on the Nigerian Stock Exchange (NSE). In August 2015, the bank was admitted into the Premium Board of the Nigerian Stock Exchange.
Mr. Fola Adeola and the late Tayo Aderinokun's Guaranty Trust Bank Plc remains a going concern even after the latter's demise. The bank now popularly called GTBank Plc, was incorporated as a private limited liability company on July 20, 1990, and obtained a licence to operate as a commercial bank on August 1, 1990. The bank commenced operations on February 11, 1991. It became a public limited company on April 2, 1996, with the listing of its shares on The Nigerian Stock Exchange on September 9, 1996. The bank was issued a universal banking licence by CBN on February 5, 2001. The bank was issued a commercial banking licence with international scope on December 20, 2012, by CBN, following the divestment from all its non-banking subsidiaries in compliance with the CBN Regulation on Scope of Banking Activities and other Ancillary Matters.
Access Bank under the watch of Mr. Herbert Wigwe, Group Managing Director and Chief Executive Officer and Mr. Aigboje Aig- Imoukhuede, immediate past managing director of the bank, has witnessed tremendous growth in the last 18 years or thereabout when they acquired the bank from the former owners.  Access Bank has built its strength and success in corporate banking and is now applying that expertise to the personal and business banking platforms it acquired from Nigeria's international commercial bank in 2012. The next two years were spent integrating the business, investing in infrastructure and strengthening the product offer.   As part of its continued growth strategy, Access Bank is focused on mainstreaming sustainable business practices into its operations.
H1 Financial Review
A peer-to-peer review of the audited half year financial performance of some banks whose shares are listed on the NSE for the period ended June 30, 2019, showed that the 'new generation banks' are on rampage in their industry.
Access Bank was ahead of all, especially the top five tier-one banks in three out of four of the performance indices considered in this report. While GTBank emerged the most profitable bank in the review half year period with N99.13billion, Access Bank which ranked third in profit was the biggest bank in terms of loans and advancements to customers with N2.65trillion. The bank was larger than others in customer deposits with N4.18trillion and also in total assets, which increased to N6.49trillion after its merger with Diamond Bank.  The bank recorded net profit of N63.02billion in the review period, trailing both GTBank and Zenith Bank.
Zenith Bank would appear the biggest rival of Access Bank with the bank scoring next to it in all the four parameters used in measuring performance.   The bank grew its gross earnings by 2.9 per cent from N322.2billion in H1, 2018 to N331.6billion in H1, 2019. PAT in H1stood at N88.9billion, though 8.8 per cent higher than N81.7billion declared in H1, 2018.
Zenith maintained its second position in loans and deposits with N1.8trillion and N3.81trillion in deposits from customers. The bank was also next to Access bank in total assets which stood at N5.67trillion as at June 30, 2019.
UBA Plc and FBN Limited were two old horses that found a place among top five banks in the review period. UBA ranked fourth in profit after tax with N56.74billion with a loans and deposits portfolio of N1.69trillion ranking third in the industry in half year 2019 financial period. Again, the bank took a third place in deposits as it was able to garner N3.51trillion from customers in the review period. The bank was displaced by First Bank, another old generation bank, assets-wise. However, it emerged fourth as regards total assets base with N5.10trillion while First Bank recorded N5.57trillion total assets to take the third position. First Bank was however the fourth largest bank in terms of deposits and loans and advances with N3.48 trillion and N1.68trillion respectively as at June 30, 2019.
Besides the top five banks were the likes of Stanbic IBTC Bank, which ranked fifth on the profitability ladder. The bank announced a PAT of N36.52billion ahead of First Bank, which posted a net profit of N31.72billion. Fidelity Bank was the leader among tier-2 banks with a net profit N13.69billion declared in half year 2019 with Union Bank and FCMB following with N11.9billion and N7.53billion respectively. Sterling Bank showed a prospect for growth with a net profit of N5.66billion in the same period.
In terms of loans and advances, Fidelity was very close to hitting N1.0trillion as of half year with deposits rising above N1.0trillion and total assets of N1.94trillion.
A re-emerging Union Bank recorded a net profit of N11.9billion with loans and advances portfolio standing at N563billion. The bank's deposits base (customer) was N890billion as total assets clinched N1.71trillion. Also, FCMB, another tier-2 bank, recorded could flaunt its loans and advances portfolio, which stood at N618billion in half year 2019 with deposits of N823billion while total assets hit N1.51trillion.
The upcoming banks are Wema, Unity and Jaiz that posted profit below N1.0billion. Wema recorded a net profit of N630million while Unity had N270million and Jaiz, N140million.