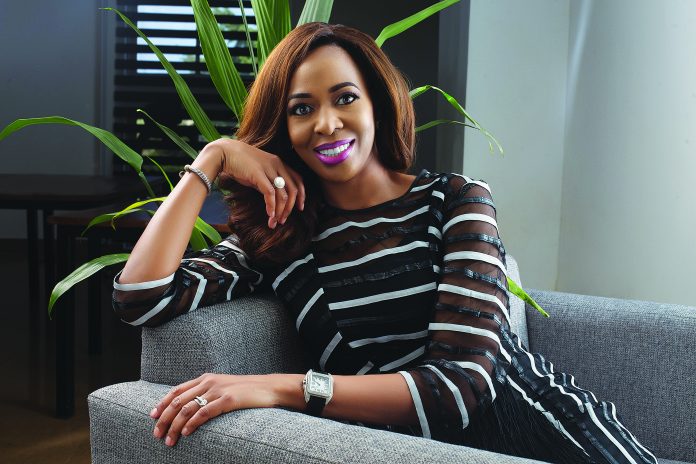 Sunday Ehigiator
Women in Management, Business and Public Service (WIMBIZ) recently held its 13th CEO/Policy-Maker Interactive breakfast series, themed 'Hidden Figures: The Cost of Exclusion', in Lagos.
The interactive breakfast series which was attended by over 90 Chief Executive Officers, engaged stakeholder, CEO's and policy makers across various industries and sectors on discuss surrounding gender equality in national development, governance and business environments, while proffering solutions to the critical challenges that women face.
The theme which was deliberately chosen, afforded the speakers the opportunity to highlight the cost of women exclusion to Nigeria's economic growth, the correlation between gender affirmative reforms and GDP, economic growth, job creation & wealth distribution.
The panel session which was moderated by award-winning media icon and CEO Biola Alabi Media, Biola Alabi, featured speakers such as Managing Director/CEO, FSDH Merchant Bank, Hamda Ambah; UN Women Country Representative for Nigeria & ECOWAS, Comfort Lamptey; GMD/CEO Flour Mills Nigeria plc, Paul Gbededo and Head of Service, Lagos State Government Hakeem Muri Okunola, who brought their expertise to bear in a well engaging fashion.
In her welcome remarks, WIMBIZ Executive Council Chairperson, Mrs. Olubunmi Talabi, pointed out the unconscious bias that can affect the progression of women within the workplace.
According to her, "women do the majority of the world's unpaid labour, as they are more likely to be economically disadvantaged and are treated in some circles as inferior aside being seen as vulnerable to violence."
Speaking on the importance of fair representation for all Nigerians, Talabi said, "After the recent held 2019 elections, the number of female senators dropped from eight to seven out of a total 109 available seats. The number of female members of the House of Reps dropped from 19 to 11 out of an available 360 seats.
"We only had six female cabinet members, out of 37, during the season of the 8th Assembly. As a new dawn commences, with the 9th Assembly starting coincidentally today, June 11 2019, we hope that during this next level dispensation, the number of female cabinet members will not fall."
The panel discussion stimulated open and broad dialogue on the issue of exclusion as panelist took turns to contribute to the topic.
Lamptey was of the opinion that, "Legislation is key and an important starting point for more women inclusiveness. Political will is also key. Legislation can't happen without political will. It's important to have leaders that believe in the inclusion of women in decision making."
Gbededo on the other hand believes that "with women in the board room, companies can increase the bottom-line by six percent."
He explained that focus, agility, execution are critical skills for the highest levels of governance and deliberate policies led by the Private Sector is required to drive the growth of women within the cooperate ladder.
He said, "Women are naturally endowed with these abilities so it is counterintuitive that the level of female representation remains unacceptably low."
Ambah speaking on the cost of exclusion, said, "Diversity in the room in decision making is most likely to lead to the right decision. It has also been proven that when women are in the room as decisions are being made, they take an approach and think differently so they bring a view people haven't brought before, and that is valuable and what we need."
Joining the conversation, the Head of Service, on his part said, "In Lagos, there are over 57,000 women in Lagos state civil service. This means that they are already positioned to rise.
"Furthermore, we realized that the cost for exclusion of women from government is high and, on this issue, the Lagos State Governor intends to play catch up."
In her closing remarks the Chairperson, Planning Committee for the 2019 WIMBIZ CEO/Policy-Maker Breakfast Interactive Series, Mrs. Ngover Ihyembe-Nwankwo advocated for the urgent need for institutional sustainable reforms with focus on gender parity within the corporate and political sphere.
She said "Gender inclusion can be an economic game changer for Nigeria, and WIMBIZ in line with our vision and mission will always be a partner to achieve this change."