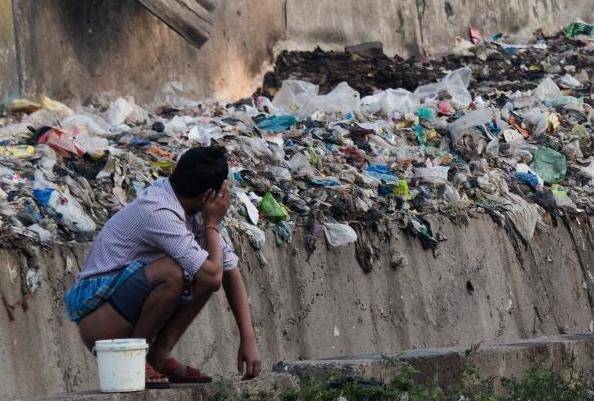 Omon-Julius Onabu in Asaba
Experts have warned that Nigeria's health challenges were being aggravated by open defecation unless stringent measures were put in place to check this and other unhygienic and unhealthy practices.
They warned that the situation was critical because Nigeria had, in only a couple of years, moved from the fifth position on the global table of countries with open defecation to the second position currently.
This was one of the critical issues thrown up at a two-day training workshop on 'Communication for Behaviour Change in Essential Family Practices' for various media houses, programme managers, state and national information officers, which was organised by the Delta State Ministry of Information in collaboration with UNICEF.
Specifically, it was revealed that Nigeria, with over 47 million people still practising open defecation instead of using toilets, was today worse off than countries like Ethiopia and Indonesia, where over 27 million and 32 million people, respectively, defecate openly still, according to latest survey.
Delta State Commissioner for Information, Chief Patrick Ukah, who declared the workshop open in Asaba,  described the training as timely and critical especially in the light of the numerous challenges today in family healthcare practices and implementation of relevant government policies for the citizens.
Ukah assured that the Okowa administration was committed to good hygiene and sanitation practice in homes as well as public places in line with its healthcare policies, noting that media and information practitioners need training and refreshers courses to augment reading and research, so as to be able to inform members of the public accurately and promptly.
According to UNICEF's experts, Dr. Hilary Ozoh and Martha Hokonya, media role in arousing both the citizens and government to issues of Water Sanitation Hygiene (WASH) could not be overstressed considering the huge effects of open defecation on Nigerians and the attainment of United Nations' deadline of open-defecation-free world in 2030.
Nigerian governments at all levels should urgently address the issue even in public hospitals and other health facilities, markets and schools because the country's health challenges could only worsen with air and water pollution in addition to flies, cockroaches and rodents freely transmitting various diseases among the people.
UNICEF Health Specialist, Dr. Abe Eghe, who gave an in-depth analysis of ''Essential Family Practices in Health and Key Messages'', underscored the importance of access to appropriate media information to safe motherhood and newborn vis-a-vis the promotion of child right, saying the government could save tens of billions of naira needed annually to tackle numerous health problems, by investing in WASH programmes and addressing the open defecation challenge.
UNICEF's Nutrition and safe motherhood specialist, Mrs. Ngozi Onuora, who drilled participants on current nutritional status of Delta State as well as maternal and under-five mortality, malnutrition and school enrolment, noted that the media had a massive challenge to draw attention to issues in a holistic manner, including influencing advocacy and policies.
The Executive Director, Delta State Primary Healthcare Development Agency, Dr. Jude Winful-Orieke, the acting Permanent Secretary in the state information ministry, Mr. Paul Osahor and the UNICEF Focal person in the information ministry who is also the Delta State Chairman of National Association of Women Journalists (NAWOJ), Mrs. Pat Gbemudu, were among those who gave goodwill messages at the event.
The highpoint of the training exercise was the fashioning of Pidgin and standard English media reports and jingle format for radio and television programmes, by participants under the guidance of the UNICEF resource persons, on some critical areas including Nutrition, Immunization, Breast/Complementary Feeding, Open Defecation, Hygiene and Water Sanitation.