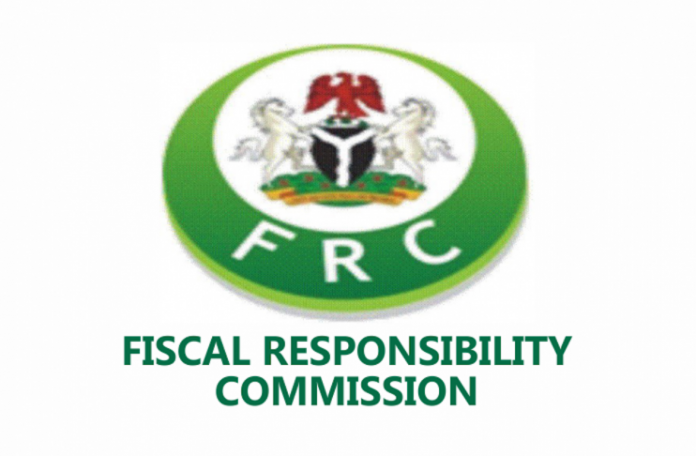 By Okon Bassey in Uyo
The Fiscal Responsibility Commission (FRC) on Wednesday expressed concern over the poor funding of federal road projects across the country and accordingly called on the federal government to increase funding to the sector.
The Acting Chairman of the Agency, Mr Victor Muruako, who made the call during a tour of federal government road projects in Akwa Ibom also urged the Ministry of Niger Delta Affairs to equally increase funding of road projects in the Niger Delta region.
Muruako particularly expressed displeasure over the poor funding during the inspection of Mbak Atai-Ikot Ntuk-Mkpeti-Oku Iboko road project in Itu Local Government Area of Akwa Ibom.
He noted with regret that the project, which was first awarded in March 2013 by the Ministry of Niger Delta Affairs, has gone to about 50 per cent completion and stopped due to poor funding.
The acting chairman of the commission observed that the contractor, Jukok Nigeria Limited, has shown competence to complete the job with the availability of funds.
"I want to use this opportunity and appeal to the Ministry of Niger Delta Affairs and the federal government to articulate some of these projects that are having financial challenges and find ways to complete them before awarding new ones.
"This particular project is the people's project. It is located in the core Niger Delta area where the people need this infrastructure for their day to day life.
"You can see the challenges they are going through. You can even see the confusion. I want to use this opportunity and call upon the federal government to fund the project of Mbak Atai-Ikot Ntuk-Mkpeti-Oku Iboko.
"It is a critical road that would touch on the people of Itu Local Government in Akwa Ibom.
"It is obvious that some of these projects are conceived with beautiful ideas and good intentions but the funding is a different thing," he said.
Muruako posited that the economic value of the road cannot be overemphasised as it would ease the trouble farmers encounter to transport their farm produce to the market.
The chairman urged the people of Itu to remain calm and assured them of President Muhammadu Buhari's commitment to complete the road project.
"I know that President Muhammadu Bubari has good intentions particularly in his 'Next Level' programme. The people of Itu Local Government, Mbak Atai – Ikot Ntuk – Mkpeti – Oku Iboko will definitely reap the dividends of democracy.
"This president is a president that insists that the right thing be done. We are very confident that he will ensure that the Ministry of Niger Delta Affairs fund this particular project so that the people can enjoy it," he stated.
According to him, government should be able to plan on projects execution for at least a minimum of three years, stressing that a project that cannot be completed within the financial year could be taken up the next year until it is completed.