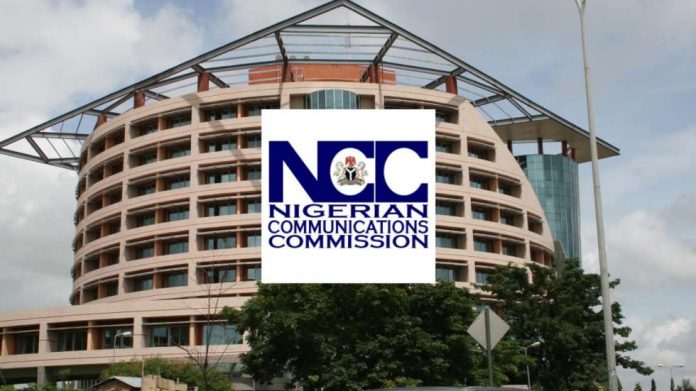 By Oghenevwede Ohwovoriole in Abuja
The Nigerian Communications Commission (NCC) has blamed poor telecom services being experienced by customers on poor power supply by the electricity distribution companies in Nigeria.
The Manager, Technical Department (NCC), Mr. Musa Diabu, stated this over the weekend in Okene, Kogi State when the commission held a sensitization programme on the need for citizens to collectively protect telecom infrastructure in the country rather than leaving them to security personnel only.
Mr. Daibu, who blamed inadequate power supply for being a major factor responsible for poor services provided by the service providers, said Nigeria needs about 158,000 metres of optic fibre to provide adequate broadband across the country, adding that what the country currently has is 38,000 metres.
The Director Zonal Operations, Mrs. Amina Shehu, speaking through the Principal Manager, zonal Operations, NCC, Mr. Ekisola Oladisun, said that despite the numerous challenges being faced by service providers, Nigeria broadband penetration had continued to increase.
Mr. Oladisun said that though the country had achieved a lot in the telecom industry, there were still huge challenges.
"These feat would not have been achieved without the active collaboration of all relevant stakeholders and the enabling environment provided by government in the sector'', he added.
''However, much as we aim to sustain the growth and as the industry continues to evolve, we are faced with various challenges that have hampered development in the sector. As it relates to infrastructure deployment with the Commission's pervasive drive to increase Broadband penetration with the set target by government, increase in deployment of robust critical telecom infrastructure is imperative."
He lamented the incessant theft of telecom facilities across the country saying that vandalism of telecom infrastructure has continued to be a major challenge in the telecom industry.
He said the NCC will continue to collaborate with the relevant agencies to ensure adequate security for telecoms facilities and also engage stakeholders on the need to protect telecommunications infrastructure.
The Director, Department of State Service (DSS), the Police, the Nigerian Civil Defence and Security Corp (NCDSC) and District Heads were represented at the event.