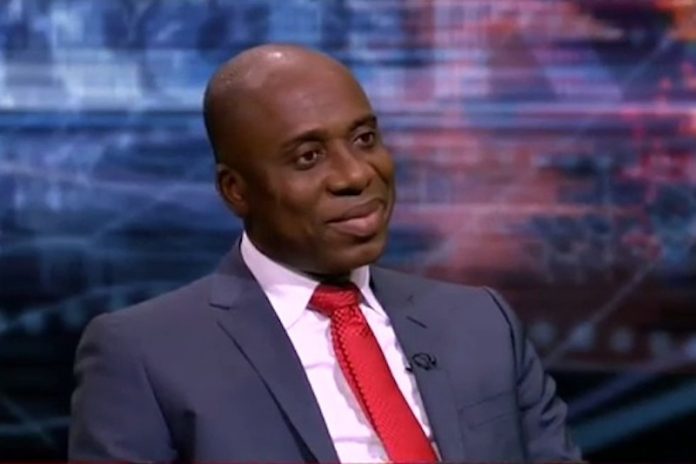 The devil was once an angel, and not a few fierce rivalries spring from the debris of lifelong friendships wrecked by the iceberg of divergent interests. Minister of Transportation Rotimi Amaechi and Rivers State Governor Nyesom Wike are living proof of the depths to which former buddies can sink in a desperate bid to retain the ruling rod of power.
And as the curtain winds down on another episode of their titanic struggle which has raged like wildfire across a political generation, one of the combatants has seen their stock plummet faster than a crashing meteor.
Rotimi Amaechi, the man who lays claim to the dubious title of preeminent Riverian, has been taught a lesson in bunker politics. The latest war of attrition with his great nemesis has left him feeling blue and broken like discarded twigs.
Ahead of the presidential and governorship elections, Amaechi had beat his chest and proclaimed to the heavens how he would wrest the Rivers political structure from Wike's iron grip. With the considerable weight of presidential support behind him, he strutted into town, spitting fire and promising to unseat the incumbent.
As he maintained a fratricidal war on two fronts — with Wike on one hand and fellow APC member Magnus Abe on the other — Amaechi surfed on, led by grand visions of recapturing his lost glories in Rivers. It is no news that his influence has been on the wane after his former Chief of Staff and nominated minister Wike broke ranks to establish his own dynasty.
But the outcome of the presidential and delayed governorship elections turned out to be Amaechi's worst nightmare. Not only was the APC handily defeated in the presidential poll, but Rotimi's anointed candidate in the last state governorship election, Biokpomabo Awara of the African Action Congress (AAC) was also taken to the cleaners.
Since then, the proud Lion of Port Harcourt has become a cowed cub. He shuns high-profile gatherings of recent and prefers the comfort of his anonymous cocoon from where he can strategize for a comeback.