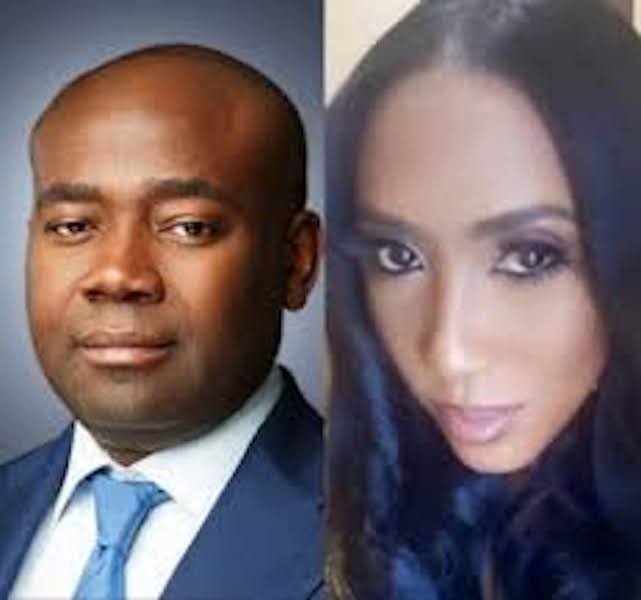 Aigbovbioise Aig-Imoukhuede, the younger brother of Aig Imohkuede, the former MD of Access Bank, has found his bride thus dismissing fears by friends and family that he might end up an 'eternal bachelor.' Aig has found that ethereal maiden in her flower whose love presumably trumps a hundred coat-of-arms and the love of a pining mob of damsels.
While his friends and family agonized over his perpetual bachelorhood, Aig surprised them with the only woman with whom he would walk down the aisle: Funke Fowler.
Yes, they got married last Saturday in Lagos. It was a star studded event.
The latter, who is the daughter of the Federal Inland Revenue boss and former Lagos tax Czar, Tunde Fowler, has also found love in Aig, soon after she bled and stung from an ill-fated marriage to ex-husband, Abbey Kuku.
At the moment, Aig and Fowler's story reads like a passionate verse in a treatise of love. The intrigues and realities inspire such rare passion that has become a reference point for experienced and budding romantics alike among their coterie of friends, relatives and other loved ones.
For Aig, it would be his first sojourn into the meadows of wedlock but for Funke, it would be her second attempt at finding bliss and living it within the folds of matrimony.
While no marriage is an easy grind, let's hope they are blessed with the cosmic gift of resilient love. That perfect love that survives the test of time.