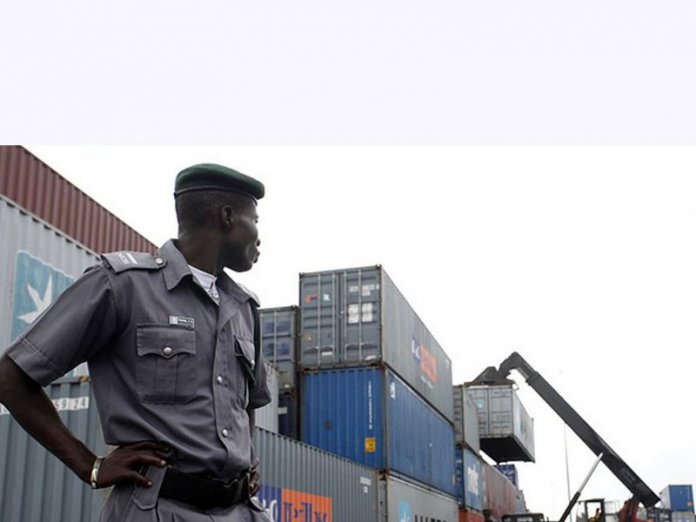 Various items, including 6,102 bags of 50kg foreign parboiled rice with an approximate Duty Paid Value (DPV) of N460.8 million have been intercepted by the Comptroller-General's Strike Force of the Nigeria Customs Service (NCS).
Also, four suspects have also been arrested over some of the seizures, which range from false declaration to outright prohibition, and are presently on administrative bail, awaiting prosecution, while more seizures were still being examined ahead of their unveiling.
Displaying the items to journalists in Lagos, National Coordinator of the Strike Force, Deputy Comptroller Abdullahi Kirawa, said the seizures were made between January 1 and March 30, 2019 in Zone A, which covers South-Western Nigeria.
He said: "The other items included 304 cartons x 150 packets of imitation jewelry worth N36.5 million (declared as bead mold), a unit each of Toyota Avalon (N2.5 million) and MAN Diesel truck (N8.5 million), 1698 pieces of used tyres (N8.5 million), and 952 cartons of rubber footwear and 140 cartons of rubber soles worth N13.4 million.
"There were also 400 cartons of HP Desktop and Monitor worth N55.4 million, 562×50 bags of 1kg Indian Rice and 50 bags x 50pcs of 1kg salt worth N59.9 million, bales of new and old jeans trousers, shirts, ladies' gowns, belts and handbags, and bales of upholstery materials, among others."
However, Kirawa lamented that due to ignorance and unnecessary risk, importers lose millions of naira to outright seizure of non-contrabands simply over false declaration, rather than honest declaration and payment of right duties.
"More so, by paying the right duties and when do, we are not only helping ourselves but others by ensuring job creation and employment for our teeming youths; curbing of crime, as people will be gainfully employed, and there will be no idle mind, and government gets the required revenue to pursue its programmes, "Kirawa said.
According to him, the pirated jewelries were "not contraband but can be imported if you pay the correct duty. It was seized because its importation is contrary to section 46 of CEMA, apart from being containerised, there is concealment and the entry made was wrong.
"What is in here is imitation jewelries while the entry made to the customs is mixed bead mold. The two are quite different, therefore, the person did this to evade payment of the correct duty and therefore, it is liable to seizure."
He urged all citizens to engage in meaningful ventures, and collaborate with the agency to keep the country safe and ensure that the due revenue accruable to the government is collected.