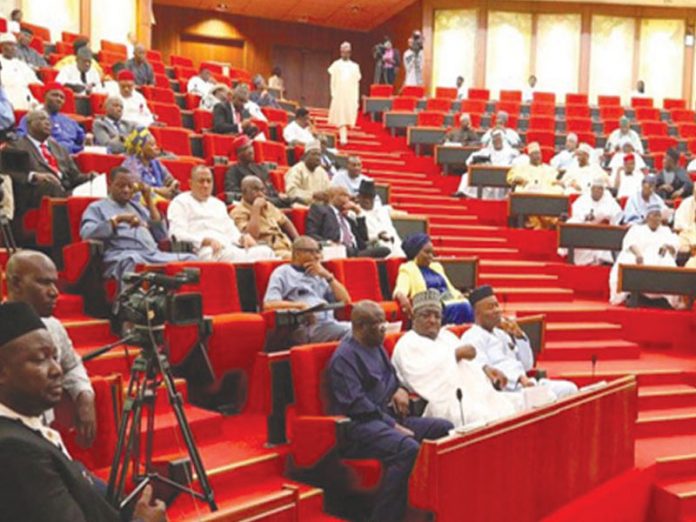 Deji Elumoye in Abuja
The upper chamber of the National Assembly Thursday berated the Ministry of Communications for abandoning 104 capital projects approved for it in the 2018 fiscal year.
Vice Chairman of the Senate committee on Communications, Senator Isa Misau (Bauchi Central), who spoke at the 2019 budget defence of the ministry condemned the ministry's attitude, saying a situation where projects were approved with appropriated funds but abandoned was worrisome.
Submissions made by the Ministry showed that out of the 121 capital projects approved and appropriated in 2018 for it, just about 17 projects have reached varying degrees of completion leaving a larger percentage either not funded or not executed at all.
Also, out of the 82 projects listed in the 2019 budget, 52 were new projects, which made the senators to ask questions on whether such projects should be reviewed.
According to Misau, "this scenario is worrisome. Does it mean that all budgetary items that were either poorly funded originally are actually not relevant and important to the ministry ab initio?
"What is responsible for the underutilisation of the total releases by the ministry? From the document before us the ministry utilized N449 million (20.57 per cent) out of the N2.1 billion released."
Missau who said they relied on the information forwarded to the committee by the ministry, observed that the same old story of insufficient funding was prevalent like in previous fiscal years.
"For the main Ministry in 2018, out of a capital expenditure budget of N5.4 billion, only a sum of N2.2 billion was released leaving an outstanding of N3.2 billion," he said .
On the 2019 budget proposal, Misau said the committee observed that total proposal for the Communication sector which is pegged at N18.1billion for the fiscal year is N1.6 billion less than N91.7 billion approved in 2018.