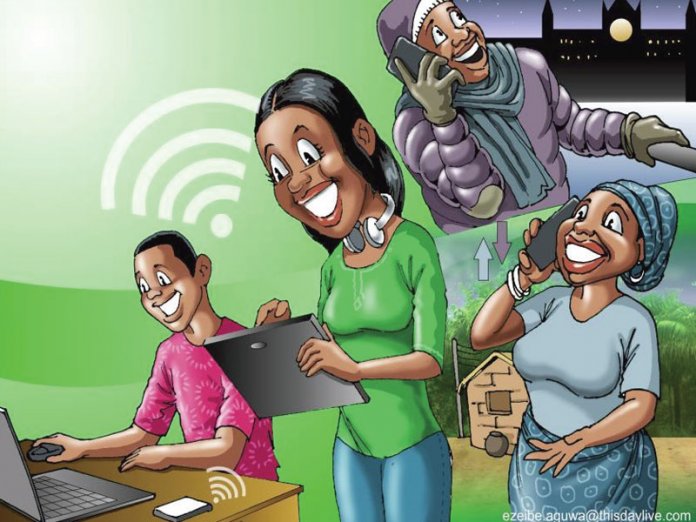 Nosa Alekhuogie
Globacom has called on the Nigerian youths to keep being creative and hone their talents to achieve more.
The telecoms company made the call during the announcement of the final winners of its social media talent hunt competition 'GLOIN60SECONDS', which held at the company's head office in Lagos recently.
According to Globacom's Regional Manager, Lagos and Ogun State, Mr. Olufolahan Faseyitan, youths could muster the creative force if positively challenged.
"GLOIN60SECONDS was conceptualised to make our youth in the social media space to believe in themselves and work harder. Glo used this platform to encourage and urge youths all over the country to continue being creative.
We discovered that most participants were between ages 18-21.
This online initiative demonstrates the company's commitment to empowering their subscribers and enriching their experience of the network," Faseyitan said.
He added; "The GLOIN60SECONDS contest was considered one of Nigeria's biggest online talent competition which gave opportunities to subscribers who participated to win cash prizes as well as reward young creative minds in the social media space.
Our esteemed subscribers should be rest assured that we shall continue to roll out more value- adding and life enhancing products and services designed to give Nigerians the best telecom experience that they truly deserve.
The participating subscribers ensured that they registered online and followed Glo on the various social media platforms; @Globacomlimited on Instagram, Gloworld on Facebook and @Gloworld on Twitter."
The online talent challenge, which ran for a course of eight weeks brought about various winners from around the country.
Seven contestants with the highest video likes won 50,000 Naira each week making it a total of 56 wins in the eight weeks. All together, Globacom empowered 62 subscribers.
Six winners emerged from the grand finale and were handed their cash prices
The winner, Ejembi Inass Simon from Benue state walked away with a cash prize of One Million Naira while the five other winners who won 200,000 Naira respectively includes; Doyin Hafeezah Salau from Kwara State, Nwogwugwu Brainie from Imo State, Emeh Emmanuel Okwun from Abia State, Ehimare Aaleeyah Shaka from Edo state and John Sunday Peter from Benue state.
The six winners were selected based on the fulfilment of all the eligibility terms and conditions, the usage of active SIM cards with matching SIM registration data by participants and also, the positive identification of the participants in the various video.