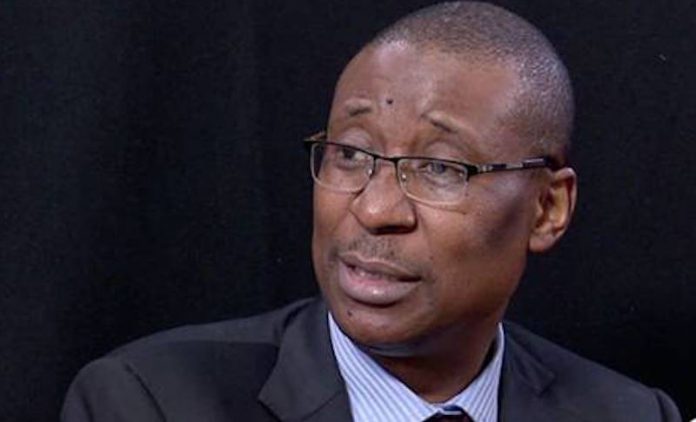 Peter Uzoho
Following the altercation between the Minister of Trade, Industry and Investment, Okechukwu Enelamah, and the Senate last Monday over the controversial Special Economic Zone Company (SEZ), which led to the rejection of the ministry's 2019 budget estimates by the Senate, the ministry has insisted that the company is genuine.
The Senate Committee on Trade and Investment had in the course of the presentation of the 2019 budget proposals of the ministry before it uncovered the said Special Economic Zone Company listed for N42 billion appropriation, described it as "misnomer and nothing but financial ambush to Nigeria."
However, in a statement issued yesterday to clarify the status of the 'SEZ Company', the Special Adviser to the minister on Strategy and Communications, Mr. Bisi Daniels, said the company was a presidential initiative incorporated as a special purpose vehicle to deliver Project MINE (Made-in-Nigeria for Exports).
He said: "The attention of the Federal Ministry of Industry, Trade and Investment has been drawn to reports in sections of the media about the status of Nigeria SEZ Investment Company Limited (NSEZCO) also known as Nigeria Special Economic Zones Company Limited.
"We wish to restate that NZESCO was incorporated as a special purpose vehicle to deliver Project MINE which is a presidential initiative. The Federal Government's Economic Recovery and Growth Plan (ERGP) identified the development of Special Economic Zones (SEZs) as a major strategic tool to accelerate the implementation of the Nigeria Industrial Revolution Plan (NIRP).
"And Project MINE was envisioned by the Federal Ministry of Industry, Trade and Investment to develop SEZs to world-class standards and position Nigeria as the pre-eminent manufacturing hub in sub-Saharan Africa and a major exporter of made-in-Nigeria goods and services regionally and globally.
"Indeed, Project MINE was necessitated by the following factors, which include lack of operating competitiveness that limits the growth of the zones, despite the presence of generous fiscal and regulatory incentives. For government-owned SEZs, there were limited federal budget allocations to make the required investments in infrastructure, operations and management services.
"The need to develop the skills and experience to operate and manage the zones to world-class standards of efficiency; the absence of a deliberate strategy to attract investors, create clusters or encourage the development of local value chains using SEZs, and therefore the lack of appropriate link between the industrialisation strategy of government and the Free Trade Zones."
Daniel further explained that the objectives which Project MINE seeks to achieve include supporting structural transformation of the Nigerian economy by increasing the manufacturing sector's contribution to GDP to 20 per cent by 2029 and contributing to sustainable inclusive growth by creating 1.5 million new direct manufacturing jobs in the initial phase of Project MINE.
Other objectives according him, are "increase and diversify foreign exchange earnings to at least $30billion annually by 2029; by increasing manufacturing sector exports; create local models of global best practice in provision of world class infrastructure at competitive costs connecting SEZs to international and regional markets with transport links, uninterrupted power, ICT, water, sewage and other services to ensure smooth and efficient operation of SEZ businesses."