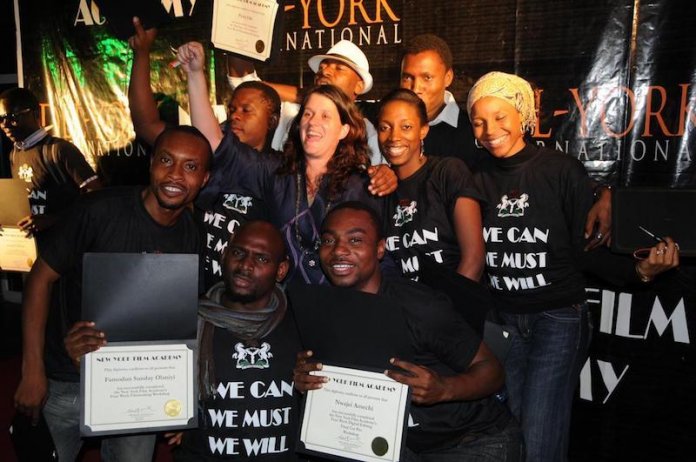 The Del-York Creative Academy (DCA) has announced a training programme on film and media in Lagos between May 10 and June 10, with 20 prolific instructors from major Hollywood studios and premier United States film schools.
A statement sent to THISDAY, stated that participants would enjoy an extensive menu of courses including directing, screenwriting, editing, acting, sound design and scoring, music video production, broadcast journalism costume and set design, make-up and special effects, cinematography and set lighting , colouring and grading, producing, the business of film making, introduction to theater, production design, animation design and drone technology.
Home to over 1, 200 successfully-trained alumni exporting notable contributions in the contemporary film and broadcast industry, the academy has stood the test of time for over a decade as Africa's premier filmmaking and media training hub.
The statement added that the academy kicked off its first edition on a historical note, partnering with the most notable capacity-building institution in the world, based in New York.
"Five editions later, she stands alone as the Del-York Creative Academy, poised to spur an educational-reform and transform the world of media education by replacing classroom theory with a "vocational/hands-on approach to learning."
Also, in a bid to empower the next generation, 500 of Africa's most talented creative disruptors will be selected from across the continent: Nigeria, Cameroon, Ghana, South Africa, Gambia, Rwanda, Kenya, Ethiopia, Chad, Morocco, and other African nations, will be groomed under Project 500.
As part of their final projects, selected participants will partner with international media partners to curate original feature films, documentaries, skits, short videos, television commercials, and video content to spearhead a social intervention agenda across Africa.
"The best graduating student, demonstrating global-standard promise, will be awarded a brand-new car."