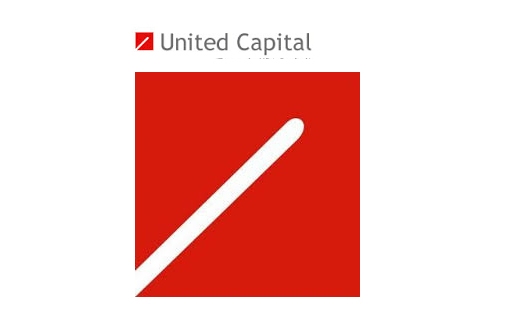 Goddy Egene
 United Capital Plc has assured its shareholders of higher returns in the years ahead as appropriate strategic measures have been put in place to overcome challenges in the operating environment.
The Chairman of United Capital Plc, Mr. Chika Mordi , who gave the assurance, said despite the challenging operating global and local environment, the company strived hard to deliver on its set goals  in 2018 and was optimistic that it would further improve in 2019.
He said: "We have put in place appropriate strategies to respond to possible scenarios that the year 2019 would throw at us, hence we believe that we will continue to make progress in our quest to build Africa's quest to build Africa's leading investment bank."
Commenting on the financial performance for the year ended December 31, 2018, he said: "United Capital made good progress in its financial performance for 2018. The Group generated gross earnings of N9.3 billion representing a growth of four percent year-on-year from N8.9 billion in 2017. 
"Profit before tax stood at N6.2 billion up by 12 per cent from N5.5 billion in 2017and profit after tax,  stood at N4.34 billion compared with N4.3 billion in 2017 despite the challenging macroeconomic and operating conditions. Total assets improved to N148.7 billion due to growth in funds management, which is a reflection of our commitment to deliver values at all times."
He further said that beyond its primary mandate of providing financial and investment solutions, the company acted as an agent for economic development.
"We committed to collaborating with agencies such as Bank of Industry and other Development Financial Institutions towards promoting developmental initiatives of the federal government as we seek to accelerate Nigeria's economic development," he said.
The directors recommended a dividend of 30 kobo, which was approved by the shareholders at the AGM.
The Group Chief Executive Officer of United Capital Plc, Mr. Peter Ashade, had said gross earnings grew up by four  largely due to increase in net Interest margin, fees and commission income, net Income from trading arising from our dealings in financial instruments.
"Our continuous dedication to providing optimum satisfaction to our wide clientele base has necessitated the need for us to be creative and innovative in our operations, and this is evident in the reduction in our operating expenses," he had said, adding, "This is a modest performance over that of the prior financial year 2017. We are confident that there will be marked improvement this year and years to come. This confidence stems from the various strategic initiatives we are currently implementing which are designed to create value for the various stakeholders."