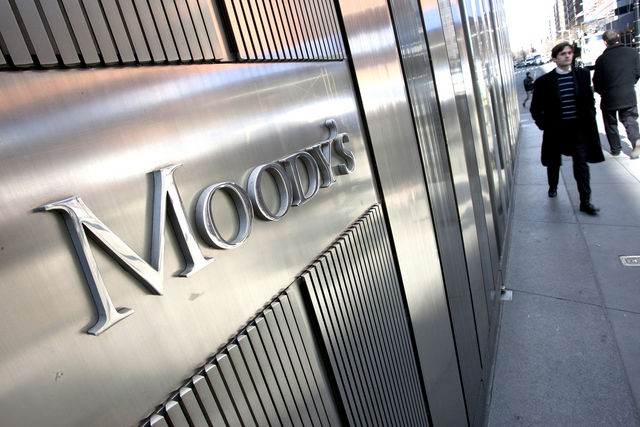 Nume Ekeghe
Moody's Investors Service has confirmed Access Bank Plc's long-term local currency deposit rating of B2, long-term foreign currency deposit rating of B3, long-term issuer ratings of B2, local currency senior unsecured rating of B2, local currency national scale deposit ratings of A1.ng/NG-1, foreign currency national scale deposit ratings of A3.ng/NG-2 and national scale senior unsecured rating of A1.ng.
Furthermore, Moody's affirmed Access' short-term bank deposit ratings, issuer ratings and counterparty risk ratings (CRR) at not-prime and affirmed the bank's short-term counterparty risk assessment (CRA) at Not-prime(cr).
The outlook on the bank's long-term deposit ratings, long-term issuer ratings and senior unsecured rating was changed to stable from ratings under review.
At the same time, Moody's in a statement at the weekend, downgraded Access Bank's baseline credit assessment (BCA) to b3, from b2, its long-term CRRs to B2 from B1, long-term CRA to B2(cr) from B1(cr) and national scale CRRs to Aa3.ng from Aa1.ng.
"Diamond Bank's BCA was upgraded to b3 from caa3 and all Diamond's ratings have been aligned with the ratings of Access. The outlook on Diamond's long-term deposit and issuer ratings was changed to stable from ratings under review. Diamond's ratings will subsequently be withdrawn," it explained.
Moody's added: "Today's actions are driven by the announcement by Access Bank on March 19 that Diamond's assets, liabilities and undertakings have now been assumed by Access.
"The confirmation of Access' long term deposit ratings with a stable outlook reflects Moody's view that the deterioration in Access' standalone credit profile, as a result of the merger, is balanced against our assumption of a high likelihood of Access being supported by the government of Nigeria (B2, stable), if needed.
"The downgrade of Access' BCA to b3 from b2 reflects Moody's view that there will be a weakening of the bank's credit profile following the merger with Diamond, despite the immediate improvement to Access' funding structure and long-term profitability.
"Following the merger, Access' capital and asset risk metrics will deteriorate given Diamond's weaker credit profile (though much smaller than Access, Diamond had a BCA of caa3 before the merger was completed)," it stated.