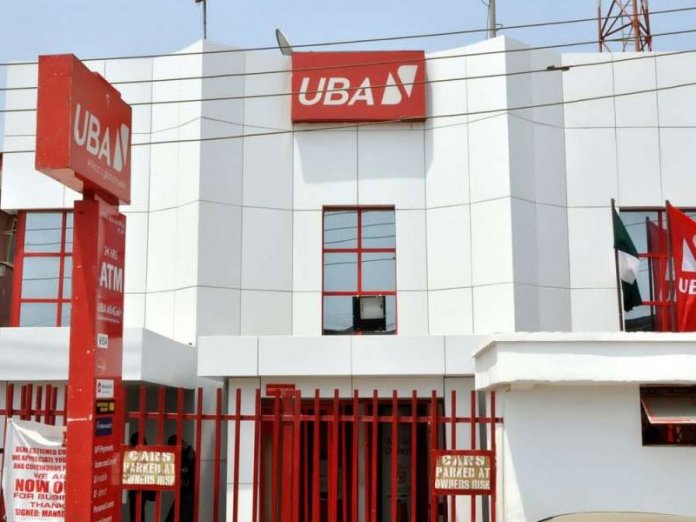 Peter Uzoho
Thirty young men and women from 10 Nigerian universities have been selected to serve as ambassadors of the United Bank for Africa (UBA) in their respective campuses for 2019.
The new set of UBA Campus Ambassadors were unveiled in Lagos at the weekend, at a reception held at the bank's corporate headquarters, where they were offered orientation on their upcoming tasks.
The UBA campus ambassador programme offers a unique opportunity to students of tertiary institutions in Nigeria and across Africa to be part of a dynamic and forward thinking Pan-African bank by representing the brand on campus. The six- month programme is part of the bank's commitment to developing creativity and leadership abilities amongst young people in the continent of Africa.
Speaking to journalists at the event, the Group Executive, Customer and Consumer Banking, UBA, Mr. Anant Rao, said the essence of the programme was to focus on the youth of the country in line the bank's big role in shaping the youth for the transformation of Nigeria.
According to him, the orientation was the first step in getting them embedded into the UBA system and making them very good citizens that would make a difference in the country.
Rao said: "We're basically using this opportunity to enrol all these campus ambassadors, to shape their future and make them good citizens of this country. "We have already trained 45 ambassadors in the last two years. First batch we had 15; second batch we had 30, and this year we have another 30, so we already have 75 people.
"What we're doing is that we want to be part of the education system of this country and we want to attract youth because youth are the foundation on which the banking is having growth.
"So, our goal is now to focus on campuses by identifying these resources from each of the individual cities that we have identified.
"So basically they will play the role of UBA campus ambassadors, they won't be employed but they will be using UBA's products and also be a brand ambassador to UBA in their different schools where they will exhibit our core values. And we also take this opportunity to shape their character and give them the experience of how to face life."
He further explained that the ambassadors were enrolled into the digital channels of the bank, saying they have played significant role in bringing the bank's brand very close to the campuses and ensuring that youth embrace digital technology.
On his part, the Head, Retail Liabilities, UBA, Mr. Tomiwa Sotiloye, said the ambassadors would be paid N20, 000 monthly stipend and additional incentives including awards, as they serve as the bank's ambassadors.